The average price for a typical four-bedroom house for rent in Cebu City is PHP 106,000 per month.
According to the 2015 census, the population of Cebu was 922,611. Being the commercial, business, and economic center of Metro Cebu, Cebu City has the highest population among all the component local government units (LGUs) of the metro area.
Cebu City is home to a good number of higher education institutions (private colleges and universities). Data from the Commission on Higher Education shows that there are 206 private HEIs operating in Cebu City. This excludes public and other government-run HEIs.
There are several large shopping malls in Cebu City, the largest of which is SM City Seaside Cebu.
A City Rich in History and Culture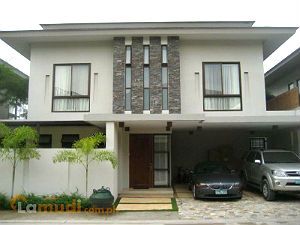 To people in Metro Manila, one would not really think of considering a house and lot for rent in Cebu City because the city is mostly associated with Magellan's Cross, offering delectable dried mangoes, and being one of the most popular sites in the country for whale shark-watching. However, now more than ever, the city is fast becoming famous as a site for relocators looking for a fresh start in a new place outside of the congested capital, and as a second home to people looking to invest in a vacation property.
The namesake and capital of Cebu Province is one of the most significant cultural hubs in the Philippines. It is the center of Metro Cebu, the Visayan counterpart of Luzon's Metro Manila. It is also the region's primary location for trade, commerce, and education.
Cebu City was the first Spanish settlement in the Philippines, making it home to several of the country's most iconic heritage sites. Most known is Magellan's Cross, a commemorative symbol of the arrival of the Spanish, and their introduction of the Catholic faith to the native Filipinos under the leadership of Portuguese explorer Ferdinand Magellan.
The combination of having a rich history and a reputation as one of the country's major trading ports has led to the city becoming a metropolis with a focus on multiculturalism and progress. While highly urbanized, it continues to exude a bucolic vibe that has made it a favorite among visitors and residents alike. Because of its proximity to numerous islands, beaches, and resorts, it is not surprising that many like to stay in the city for weeks and months at a time.
Working in the Queen City of the South
The oldest and fifth most occupied city in the Philippines, the Queen City of the South also serves as the Philippines' main domestic shipping port with about 80 percent of the country's shipping companies headquartered here. The Mactan-Cebu International Airport is the country's second busiest airport with regular flights not only to Manila, but also to Hong Kong, Seoul, Kuala Lumpur, and Singapore.
Cebu City is ranked eighth worldwide in the "Top 100 BPO Destinations Report" for 2013, while property services and advisory firm CB Richard Ellis remains bullish that the city will continue to contribute to the Philippines' supply of office space as it is considered to be one of the country's top outsourcing growth areas. Due to these career-related opportunities and the fact that the employment market is less saturated here than in the capital, many move to the city for professional reasons, many of which are associated with the business processing industry.
The abundant job opportunities spread across this provincial city attract many people to the region. As a result, there's been a steady demand for housing. You can easily find a condo or house and lot for rent in Cebu if you're one of the many people who have moved here in search of career opportunities.
House for Rent: Cebu City at Its Finest
The increasing number of available work in the city, its continuous urbanization, and its proximity to historical and natural sites have caused the real estate sector to boom. There are many condominiums and apartments that are ready for occupancy. The housing options for sale are numerous and reasonably prices. However, for those who want to spend even less, a house and lot for rent in Cebu might be their best bet.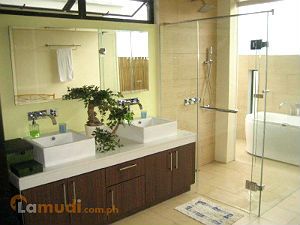 When it comes to houses for rent in Cebu City, Lahug is one of the most famous locations in terms of real estate because it houses several points of interests that cater to the needs of both young professionals and entire families. This barangay in the city's northern district is where you'll find several prominent schools, such as the University of the Philippines Cebu and the University of Southern Philippines Foundation. Also found within the town is the Cebu IT Park, a 24-hectare mixed-use business park composed of several office and residential towers, as well as malls, retail outlets, and green open spaces.
Another notable barangay in the city, Banilad is the home of the University of San Carlos, a private Catholic university claiming to be the oldest educational institution in Asia. Mambaling, meanwhile, recently appeared on the radars of property seekers due to the recent opening of SM Seaside City Cebu, one of the largest malls in the Philippines.
Whatever one's reasons are for wanting to live in the city, a house for rent in Cebu City is a viable and more affordable option. Prices range from a modest two- or three-bedroom townhouse for PHP 18,000 per month to a huge five-bedroom single-family home for PHP 150,000 per month. Whether you are a single young professional or a family with many children, one can easily find a place to live in this city.
Frequently Asked Questions
Is there a cheap house and lot for rent in Cebu below 30k?
Yes, there are over 32 houses and lots for rent in Cebu below 30k. The average rental price in Cebu City is roughly PHP 106,000, so these properties are a steal.
Is there a house and lot for rent in Cebu with a balcony?
Yes, you can find about 20 houses and lots for rent in Cebu with a balcony. Balconies provide a little extra space which you can use as an area to relax or for storage.
Is there a single-family house and lot for rent in Cebu?
Yes, you can find around 403 single-family houses and lots for rent in Cebu. Typical single-family homes are generally more expensive than townhouses or condos, so renting them is a more affordable option than buying them.