The average rent of one-bedroom condo in Cebu City is PHP 35,450 per month, according to 2016 Lamudi data.
Renting a condo in Cebu City is a popular choice, especially among students and young professionals, as the city is home to a good number of BPO offices, business districts, and topnotch colleges and universities. Cebu Business Park and Cebu IT Park are where most of the city's BPO companies are located, while the city is also home to good colleges and universities, including the University of the Philippines Visayas, University of San Carlos, University of San Jose–Recoletos, and Cebu Normal University.
The city also boasts a number of high-profile condo projects, including Marco Polo Residences, 1016 Residences, Park Point Residences, and the Alcoves.
Renting a condo in Cebu also affords any resident proximity to some of the city's best shopping malls, including Ayala Center Cebu, SM City Cebu, Robinsons Galleria Cebu, and SM Seaside City Cebu.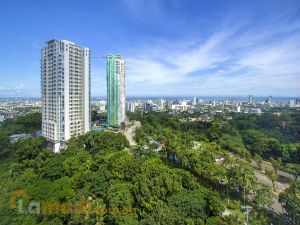 Condo for Rent: Cebu City's Hot Commodities
Occupying the geographic center of Cebu Island, Cebu City—the regional capital of the Visayas—is the Philippines' oldest city. It is also the center of Metro Cebu, the country's second most important metro area and an urban agglomeration that is home to approximately 2.55 million people based on the 2010 Census. Although it has been very progressive over the last two decades, it is only until recently when its condo high-rises have figured prominently in the city's real estate landscape.
Perhaps it is Ayala Land, through its local subsidiary Cebu Holdings, Inc., who started it all. The company built the Cebu Business Park and the Cebu IT Park, two large mixed-use real estate projects in the central core of the city. Cebu Business Park is a 50-hectare development composed of residential, retail, sports, and recreational facilities, while Cebu IT Park (formerly known as Asiatown IT Park) is a 27-hectare IT hub that is home to over 70 percent of Cebu's business process outsourcing (BPO) industry.
It is also in these areas where most condos for rent in Cebu City are found, including The Alcoves, Park Point Residences, 1016 Residences by Ayala Land Premier, and Sedona Parc and Solinea by Ayala Land subsidiary Alveo Land. Meanwhile, another Ayala Land subsidiary, Avida Land, is building Avida Towers Cebu and Avida Towers Riala in the Cebu IT Park.
However, a condo for rent in Cebu City is not necessarily confined to those built and developed by Ayala Land and Cebu Holdings Inc. There are also other condo projects in, like Marco Polo Residences in Lahug, Grand Residences by the Gaisano Group of Companies, and Avalon Condominiums, among others.
The Most Sensible and Flexible Real Estate Offers
Given the city's highly developing and rapidly changing urban landscape, a Cebu City condo for rent is one of the most sensible real estate options in this part of the Philippines. Expats, retirees, and even local families are opting to rent rather than buy, as the former offers them more flexibility and proximity to the city's leisure and recreational facilities.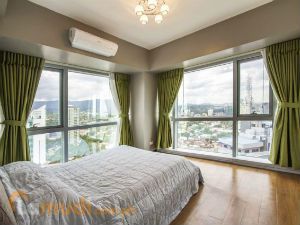 Choosing a condo in the middle of the Cebu Business Park, for instance, will let a renter live in the middle of the city's CBD, but still be a short drive away from Mactan Island, where the region's international airport is situated. If a panoramic view of the city is preferred, then renting unit in Marco Polo Residences, situated on the hills of Lahug, is more recommended.
Price-wise, condos for rent in Cebu City are relatively more affordable than those found in Metro Manila. For example, a 53 square meter unit in the Cebu IT Park will cost around PHP 40,000 per month, while a similar property in Makati have monthly rental rates of PHP 50,000.
Although it is expected that condos for rent in Metro Manila are much more expensive, Cebu City offers so much more than the Philippine capital does, such as proximity high-end resorts, white-sand beaches, and world-class diving sites, not to mention an overall laid back atmosphere that makes living in the city truly relaxing.