Compared to central business districts in Metro Manila, prices of Cebu City apartments are considered a bargain. A three-bedroom apartment for rent in Cebu City has an average monthly rent of ~PHP 46,230.
There are currently 18 major shopping malls in Cebu City, the largest of which are SM City Seaside Cebu, Ayala Center Cebu, SM City Cebu, and Robinsons Galleria Cebu.
Data from the National Competitiveness Council shows that there were 32,106 registered business establishments and 1,223 financial institutions (universal banks, rural banks, savings and thrift banks, pawnshops, microfinance institutions, etc.) in 2015.
According to the 2015 Census, Cebu City's total population is 922,611, which makes it the Philippines' fifth most populous city after Quezon City, Manila, Davao, and Caloocan.
Cebu City is divided into 80 barangays (the smallest political unit in the Philippines), the most populous of which are Lahug, Talamban, Apas, and Mabolo.
A Central City in the Visayas Region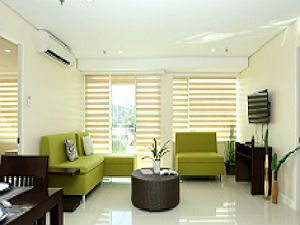 Cebu City, or just Cebu to many, is the fifth largest city in the Philippines with a population of more than 850,000. It is the capital of the Cebu province and the center of Metro Cebu, which is the second largest metropolitan area in the country, behind only Metro Manila. The city is so large that it is independent from the province, and has its own administrative government.
The city is bordered by several others, such as Mandaue City and the city of Talisay. It is located at the center of the province, an island which in itself is already at the center of the Visayas region. This very central character is one of the reasons why a Cebu City apartment for rent is such a coveted piece of real estate.
The city is home to many national landmarks and monuments that are accessible from virtually everywhere in the city, such as Magellan's Cross, Fort San Pedro and the Yap San Diego Ancestral House. There are also several well-loved museums, such as the Casa Gorordo Museum, the National Museum and the Cathedral Museum. This only scratches the surface of what there is to see in the city.
Apartment for Rent: Cebu City Is the Queen of the South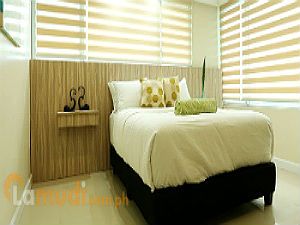 Outside of Metro Manila, Cebu City is one of the most highly-developed provincial cities in the country. Living in an apartment for rent in Cebu means you get the best of both provincial and city living. Modern conveniences are readily available in the city center, and it doesn't take long to get to some of the most beautiful natural wonders in the world.
Internally, Cebu City is divided into two districts and 80 neighborhoods, locally referred to as barangays. The sheer number and diversity of neighborhoods here make finding apartments for rent in Cebu City very easy. Each neighborhood has its own character and conveniences. There is something everyone, regardless of lifestyle, needs, or budget.
The neighborhood of Lahug for example, is a very upscale neighborhood. It is even known as the "Beverly Hills" of the city. Although it is a relatively affluent area, Lahug is still very affordable. It is also convenient. Like many neighborhoods in the city, it is filled with parks, schools, supermarkets, restaurants, and bars, making it the perfect place for young professionals and families alike.
There are many other locations to find an ideal apartment for rent in Cebu. Cebu City offers convenience, affordability, and beauty, especially in its other areas, such as Apas, Banilad, Luz, Mabolo, and many more. These are enough incentives to live in the city and consider an apartment for rent in Cebu.
Frequently Asked Questions

Is there a bedspace apartment for rent in Cebu?
Yes, you can find more than 15 bed spacing apartments for rent in Cebu. These facilities are a cost-effective way of living here.
Is there a cheap apartment for rent in Cebu below 10k?
Yes, there are over 106 cheap apartments for rent in Cebu below 10k. Unlike in Metro Manila, rental rates are relatively low in Cebu. This means that you get high-quality accommodations for a great price.
Is there a 3-bedroom apartment for rent in Cebu?
Yes, there are around 41 3-bedroom apartments for rent in Cebu. You can comfortably live with your family in these spacious apartments.