The Gateway to a Thousand Journeys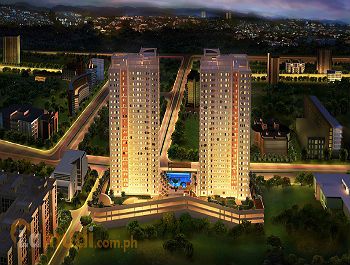 Similar to the major cities of Metro Manila and other highly urbanized areas, the city of Cebu is characterized by many high-rise buildings and an overwhelming shopping culture. It is considered the "second city" of the Philippines and is the center of business and education in the Visayas region. It has its own international airport as well as a local and international seaport. As evidenced by these desirable features, you can't go wrong with buying property here, whether it's a house and lot or an apartment for sale in Cebu.
What makes this city unique from the national capital is that it is not only a concrete cosmopolis. It is also one of the few places in the world that offers a world-class diving experience. The Coral Island is known to offer some of the best diving, snorkeling, island hopping, jet skiing, and sailing experiences in the Philippines and in Southeast Asia.
A Lifestyle City in the Visayas Region
Cebu City is undoubtedly the most comprehensive Lifestyle City in the Visayas group of islands. It is the center of Metro Cebu, which is the second-largest urban region after Metro Manila. The city has everything one would essentially need and expect from a highly developed area, including but not limited to premier educational centers and world-class health facilities.
From a cultural standpoint, the city is one of the oldest in the Philippines. It was already a prosperous village and trading port prior to the Spanish colonization. In spite of the continuous urbanization of the city, its history is not forgotten. It continues to preserve and proudly promote its cultural landmarks and traditions. These include sites like Magellan's Cross and celebrations like the Sinulog Festival.

Apartment for Sale: Cebu City Is Your Southern Home
The city offers a wide range of properties for homebuyers and property investors alike, from high to medium-rise condominiums to duplexes. Most popular is an apartment for sale in Cebu, which is of equally high quality as the ones in Metro Manila. Although the majority of the people in the capital can only afford to rent because of the premium prices, buying an apartment for sale in Cebu is more affordable. Avida Land Corporation has units that range from 22 square meters to 53 square meters that are priced from PHP 1.6 million to PHP 4.4 million. There are many more options for an apartment for sale in Cebu scattered across the city's 80 barangays. The most popular are in Banilad, Mabolo, and Lahug.
An apartment for sale in Cebu is one of the most diverse properties around. Those built within a high rise are often centrally located, making it easy to reach Cebu's main districts. They also usually come with 24-hour security and are easy to maintain. Properties such as duplexes or rowhouses, on the other hand, provide a space similar to a traditional house and lot but are significantly more affordable.