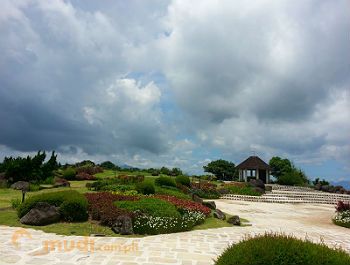 Invest in a Top Tourist Destination
The cool weather in the scenic city of Tagaytay is popular among those residing in Metro Manila looking for a break from the warm humid climate and fast-paced life in the capital. The city is within reasonable distance from the Metro making frequent trips easy whether its for the day or for the weekend.
The city is the personification of natural beauty that the Philippines is known for. Its great location gives a spectacular view of the Taal Lake and Volcano. As a result, properties along the city's ridge are highly sought after and command high prices.
While able to rival other major cities in the Philippines, Tagaytay differs greatly in terms of urbanization. The city has the most modern conveniences one would expect from a highly developed locale, but it is comparatively less congested with significantly less busy streets and high-rise apartments.
However, there are many vacant lots available in the city ready for residential or commercial development, providing a large market for those looking to invest in such properties. Land in the city provides a great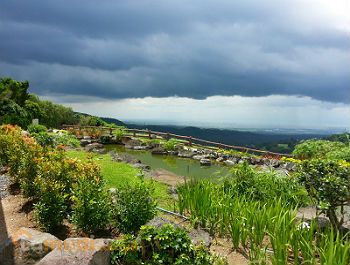 return in investment because its proximity to Laguna, Metro Manila, and the other parts of Cavite makes it an ideal place to live or set up a business in. Imagine coming home to or working in a cool and scenic locale. Furthermore, the city is and will always be a successful tourist destination. Its proximity to the aforementioned cities allows for business owners to have a potential clientele that is not limited to only those who live in the city.
Tagaytay Lot for Sale
Tagaytay lots for sale are easily available, and are suitable for any purpose. Buying land in the city, one can establish a business, build a rustic home, or add a high-rise to the city's skyline. Property seekers are not left wanting in the opportunities abound.
Examples of land ready for use include a 1,000 square meter residential lot in Tagaytay Midlands, currently listed for PHP 10 million. This particular property offers a scenic view of Taal Lake. Another notable property is a 2,123 square meter commercial land along the Tagaytay–Nasugbu Highway, which is being offered for PHP 15.9 million. One can even go for a 100 square meter farm lot for sale in Tagaytay that only costs PHP 715,000 located along the Aguinaldo Highway.