Lofty Living in Cool Upland Tagaytay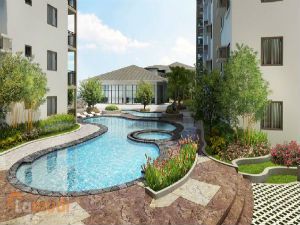 Since time immemorial, Tagaytay has been associated with lush greeneries, a breathtaking view of a lake within a volcano within a lake, all-year sweater weather, and a lot of sprawling vacation houses and villas. Being a popular tourist spot and a weekend getaway, especially among Metro Manila's urban dwellers, Tagaytay developed a very laid back ambiance through the years. The city has become home to many fine-dining restaurants, health resorts, and retreat houses, among many others. As of late, you can even add a condo for rent in Tagaytay, Cavite to the list.
Condo for Rent in Tagaytay
Tagaytay is one of those cities in the CALABARZON Region that never goes out of style. Weddings are held in this city practically every single day, while many companies, especially those in Metro Manila, normally choose Tagaytay for their company activities and outings. Add to these the fact that literally thousands of Metro Manila residents drive here every weekend to escape the heat of the capital.
These have made the city a viable location to invest in a condo for rent in Tagaytay. Tagaytay attracts transients and tourists by the thousands every month, so many savvy real estate entrepreneurs have seen the potential of renting out condo units in the city to accommodate this regular flow of visitors. A number of real estate developers have also recognized this potential, and many have built and are building condominium projects in many parts of the city.
One of these projects is Wind Residences by Henry Sy-owned company SMDC. This project boasts of ten 20-story residential towers situated along the Tagaytay–Nasugbu Highway. Each tower offers studio, one-bedroom, and two-bedroom condos, ranging in size from 20 to 66 square meters. Short-term rental rates for a studio condo in Wind Residences normally range from PHP 3,500 to PHP 3,700 per night, while long-term rental rates (minimum of six months) for one-bedroom units normally range from PHP 25,000 to PHP 27,000.
Another project that offers an affordable condo for rent in Tagaytay, Cavite is Cityland Tagaytay Prime Residences located in Barangay San Jose. This 20-story tower offers cheaper condos for rent than Wind Residences. In fact, a two-bedroom unit measuring 60 square meters can be rented for as low as PHP25,000 per month.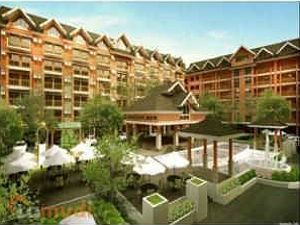 If a flat within a secure gated location is preferred, then may we suggest a condo for rent in Tagaytay, Cavite in Don Tim Development's Leisure Suites in AltaMonte. Although this project does not offer views of Taal Lake, this cluster of quaint low-rise condo towers offers larger spaces at more affordable rental rates. A 60 square meter two-bedroom condo here can be rented for just PHP 18,000 per month.
Tagaytay Rental Condos for Savvy Investors
With the proliferation of short-term rental condominiums and other residential properties, many vacationers are now seeing the benefits of booking a condo for rent in Tagaytay, Cavite rather than a hotel room for their next holiday in Tagaytay. Not only are short-term condo rentals more affordable, but they also provide much bigger spaces that can accommodate entire families. They even come complete with well-appointed kitchens!
More people now go for short-term rentals rather than hotel rooms, making a condo for rent in Tagaytay, Cavite, particularly those close to its main tourist spots, a viable real estate investment option. Indeed, as long as people continue to visit and enjoy tourist spots like Tagaytay, there will be no shortage of vacationers willing to book them.
Frequently Asked Questions
Are there studio-type condos for rent in Tagaytay, Cavite?
Yes, there are 52 studio-type condos for rent in Tagaytay. If you're a single person who needs a place to stay, a studio-type condo unit is an ideal choice.
Are there affordable condos for rent in Tagaytay, Cavite below 20k?
Yes, there are 12 affordable condos for rent in Tagaytay, Cavite below 20k a month. Average rental rates for a condo in Tagaytay are quite reasonable.
Are there condos for rent in Tagaytay, Cavite with wi-fi?
Yes, there are 22 condos for rent in Tagaytay, Cavite with wi-fi. A condo outfitted with a wifi connection ensures that your stay in Tagaytay will be even better.