A City with a Beautiful View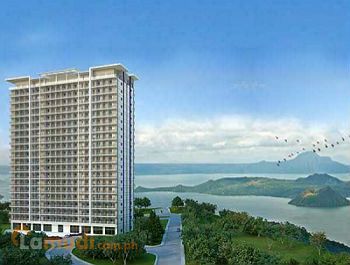 For many who have yet to see the city, Tagaytay is one of the most popular places to go to not only in Cavite, but also in the entire Philippines because of its cool climate and proximity to Metro Manila. While going to the city is indeed a great way to escape the humid weather and the busy Metro, there is more to this place than its high altitude and cool air.
The city features many tourist and commercial destinations, the most popular of which include the Tagaytay Picnic Grove, a large park that is best for activities like picnicking, horseback riding, and taking eco-walks. In contrast, there is One Destination, the city's nightlife hub and the location of several dining establishments. People from the Metro also drive for hours just to eat in Antonio's, Sonya's Garden, and Bag of Beans.
Because of the continuous development of national roads and highways like the South Luzon Expressway and the Manila–Cavite Expressway, it has become easier to get in and out of the city. This has allowed many to consider living in the city full-time, as it has become simpler to travel back and forth the Capital or to nearby locales when necessary.
The city in itself however, already has the necessary infrastructures for one to enjoy urban living. These include top healthcare facilities like the Tagaytay Medical Center, and accredited academic institutions, such as Olivarez College Tagaytay.
Apartment for Sale in Tagaytay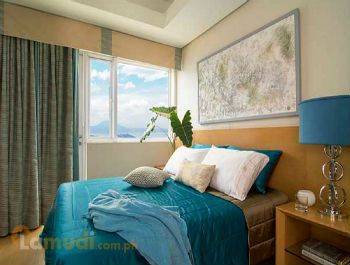 Choosing to buy an apartment in Tagaytay is the most convenient way to experience the city. You do not have to check for available rooms or condominiums every time you want to visit the city, which can be quite often. With its cool climate and continuously developing locale, the city has a great number of upcoming developments to choose from.
The city is experiencing a boom in the real estate sector. There are now plenty of options for property buyers. From mid-rise condos to gated communities to luxury estates with residential components, many are from the country's top developers.
Popular apartments currently on the market include the Pines Suites by Crown Asia-Vista Land where two-bedroom units start at PHP 3.568 million. Another popular property is SMDC's Wind Residences, a 15-hectare estate that offer units from 20 to 216 square meters. The prices of these flats range from PHP 2 to PHP 28 million.
The right type of apartment can provide an ample amount of room for a standard sized family. Moreover, living on a highrise makes everything cooler and cozier, especially when you have a view of the Taal Lake just outside your living room window. This makes a Tagaytay apartment so much better than a regular house.