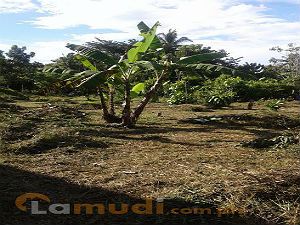 Buying Property in This Up-and-Coming Locality
For many residents of Metro Manila, owning a property in Tagaytay is the ultimate dream. There is nothing better than having a getaway in the countryside, something that can be easily reached, close to leisure and commercial attractions, yet still exudes a tranquil ambiance, which after all owning a vacation property is all about.
However, Tagaytay properties as of late have become too expensive for many. Houses in the city, according to 2015 data from Lamudi, average on PHP 13.35 million, which is beyond the reach of most homebuyers. Even properties in neighboring Alfonso and Mendez in Cavite and Laurel in Batangas are proving to be quite unaffordable as well.
Fortunately, one locality offers plenty of property inventories, especially lots for sale. Silang is a first-class municipality in Cavite located just north of Tagaytay.
Where to Find a Silang, Cavite Lot for Sale
At 209.43 square kilometers, Silang is the largest component municipality of the province of Cavite. Its population is also steadily growing from 213,490 in 2010 to 248,085 in 2015 (growing at 2.9 percent per annum). This has resulted in property developers taking notice of the city's potential.
One high-profile real estate development in Silang is Ayala Land Premier's Ayala Westgrove, a low-density residential project comprising of 15 phases and offers residential lots for sale ranging in size from 430 to 720 square meters. Prices of lots range from PHP 5.7 to PHP 8.5 million, and property buyers are given exclusive access to the development's luxurious amenities, including two clubhouses, basketball courts, tennis courts, swimming pools, and a 28-hectare orchard park. Buying a residential lot for sale in Silang, Cavite on which to build the home of your dreams on is a worthy long-term investment.
For a more affordable option, there is Metrogate Silang Estates developed by Moldex Realty in Barangay Biluso. This 250-hectare development near Aguinaldo Highway offers residential lots in addition to house and lot packages that come is several models. One particular example is a 166-square meter residential lot with a selling price of PHP 1.328 million.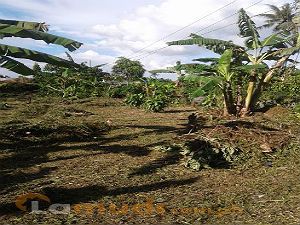 More affordable still is a 120-square meter residential lot for sale situated in a newly developed subdivision in Barangay Ulat I, roughly halfway between the Santa Rosa–Tagaytay Road and Aguinaldo Highway. It is listed for just PHP 540,000.
Lot for Sale: Silang, Cavite Makes Financial Sense
For those who find Tagaytay properties too expensive, Silang offers an affordable and attractive alternative. Not only is the city not heavily crowded, its location is also strategic, being near to the South Luzon Expressway (either via the Santa Rosa–Tagaytay Road or the Aguinaldo Highway), and to both Laguna and Batangas. Upcoming infrastructure projects already in the works, including the Cavite–Laguna Expressway, will definitely give properties here a major price boosts in the years to come. This means that buying a Silang lot for sale now will only prove to be a viable real estate investment in future.