Rural Living in an Increasingly Urban Cavite Town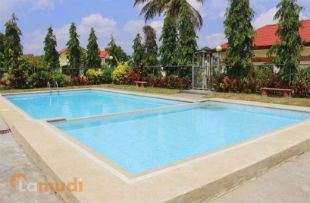 Bounded by General Trias, Dasmariñas, and General Mariano Alvarez to the north; by Amadeo to the west; Tagaytay to the south; and the province of Laguna to the east, Silang is a town in Cavite that currently has 64 barangays and is home to about 250,000 people. Pre-Spanish history shows that Silang was governed by Bornean datus, like most of the areas around Metro Manila were. During Spanish colonization, Silang became a part of the encomienda (land grant) system, where ownership and agricultural production are far more independent than that of friar lands. Silang shared the same struggles and triumphs, as well, with adjacent Cavite towns during the Spanish, American, and Japanese occupations. Today, it is benefiting from the spillover effect of Metro Manila's urbanization as more and more towns down south are being developed into either residential, commercial, or industrial areas, and are recognized as part of the Greater Manila Area.
Silang's economy is largely agricultural given its expansive land area, with fruit production its largest subsector given that is also has excess produce being marketed and sold in Metro Manila and other nearby provinces. The town's two other industries are manufacturing and trade, with the Maguyam Industrial Complex and the Daichi Industrial Complex are found in the town, along with ten other factories outside the its export processing zone. Tourism also continues to grow in Silang, with places like the National Shrine of Our Lady of La Salette, Gen. Vito L. Belarmino Monument, Riviera Golf and Country Club, and Teofely Nature Farms being some of the most visited places in the town.
The House and Lot for Sale Market in Silang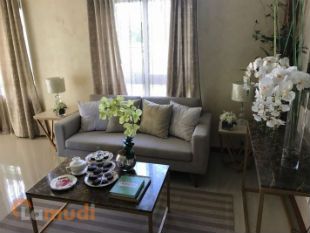 The town's proximity to Metro Manila, but comparatively lower prices of real estate, has made it a very in-demand place to live. Among the ideal choices for a house and lot for sale in Silang, Cavite, are properties within gated subdivisions or villages, where prices can range from as low as PHP 1 million to as much as PHP 50 million. Among the more affordable homes in Silang currently on the market is a 54-sqm home sitting on a 75-sqm lot and priced at PHP 1.8 million. A two-story single-attached house, it has two bedrooms, a dining room, living room, kitchen area, and two toilet and bath. Within the village it is in is a pool, basketball court, and a park.
Another relatively affordable home on the market is a 62-sqm two-bedroom house priced at PHP 2.86 million. Semi-furnished, it is situated in a village with several amenities like a pool, basketball court, jogging path, clubhouse, landscaped garden, and 24-hour security. For home-seekers looking to live close to a golf and country club or even Tagaytay itself, there are some affordable homes currently available on the market which can make this possible. Among them is three-bedroom house near Tagaytay. Its floor area measures 79 sqm, and its lot is 120 sqm. Priced at only PHP 4 million, it includes has a parking area, and is close to the community playground, open space, and clubhouse.