The Historical and Industrial City of Imus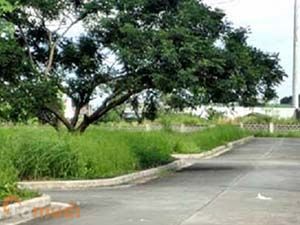 The City of Imus is the province of Cavite's de jure capital. With over 400,000 inhabitants, Imus is a first-class component city. It was only incorporated as a city in 2012.
Imus was a site of many significant events during the Spanish period. Settled by the Spanish in the early 1600s, the then town was established as a religious center.
During the Philippine Revolution against Spanish rule, two key successful battles occurred within the city: the Battle of Imus fought on September 3, 1896, and the Battle of Alapan on May 28, 1898. Imus also persevered like many of the Cavite towns during the American and Japanese occupations, and, as always, development erases the memories of the countless struggles. By 1977, Imus became the provincial capital of Cavite.
Imus is currently divided into 97 barangays. As the financial center of Cavite, Imus attracts many banks, financial institutions, and retail businesses. Its commercial/business district is located along Nueño Avenue. Aside from local companies and businesses, several foreign-owned businesses are found along the avenue. There are over a dozen malls in the city, which include properties from the Robinsons, SM, and Puregold brands.
The city also houses two industrial parks: the Imus Informal Industrial Estate and the Anabu Hills Industrial Estate. Adding the industrial output of other manufacturing companies, the city's industrial capitalization is over PhP 1,300,000,000 in value. Industrial production is diverse, from automotive and electrical products to fixtures, processed foods, crafts, and garments.
Extraordinarily Cheap Lots for Sale in Imus, Cavite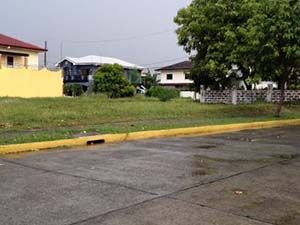 Only a town away from Metro Manila, Imus is a perfect residential city. While it is often called home by manufacturing workers from the nearby towns and cities of Cavite, Laguna, and Metro Manila, the city is also excellent for those seeking an unhurried life. Buying properties, especially lots, is easy and affordable. Residential lots for sale in Imus, Cavite can be purchased for PhP 1,500,000 to PhP 3,500,000.
Lots that go beyond PhP 5,000,000 are normally bigger, closer to roads, or in most cases come with modern conveniences. Exclusive subdivisions offer expansive lots for sale in Imus ranging from 315 to 710 square meters in size. These are sold for PhP 14,500,000 to PhP 31,000,000. These communities offer amenities such as a multi-purpose clubhouse, covered basketball court, tennis courts, picnic ground, pool, and playground. These subdivisions are also close to schools, shopping malls, and hospitals. If you are interested in high-end residential lots, you can check out The Courtyards Vermosa and Ardia Vermosa.
For investors and businessmen, Imus also offers spacious commercial lands. Some of these properties are located in Alapan I-A, Anabu II, and Emilio Aguinaldo. The sizes of these commercial lots range from 8600 to 26,000 square meters and are offered in the market for PhP 74,000,000 to PhP 480,000,000. Farm lots for sale in Imus, Cavite, also deserve a second look. They overflow in value given their proximity to the metro.