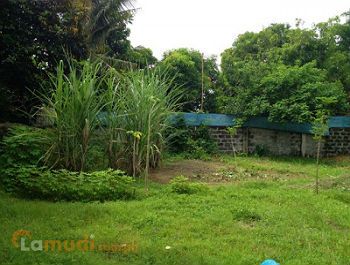 Formerly Known as San Francisco de Malabon
The municipality of General Trias is one of the 17 that comprise the province of Cavite. It is one of the locales in the province that is unofficially included in the conurbation of the neighboring Metro Manila since development is rapidly expanding outside of the capital region's confines.
The continued industrialization of the municipality has led to the emergence of numerous industrial estates, including the Gateway Business Park in Javalera, and the New Cavite Industrial City in Manggahan. Despite its rapid development, the municipality still continues to possess the rural charm associated with most of Cavite, making it the ideal residential area for many.
Less Known but More Favoured
General Trias has more than 58 residential subdivisions, and out of its total area of around 8,700 hectares, almost 60 percent is presently devoted to agriculture. Residential and agricultural land are what property seekers would most commonly find in the municipality, although its rapid development has also led to the emergence of several commercial districts.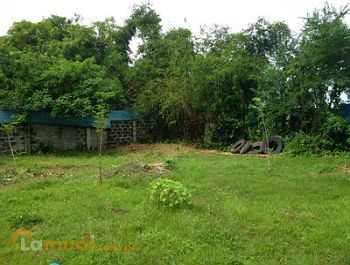 A modestly populated area, land availability in the municipality is relatively high. As an area a little less known than places like Dasmariñas, Bacoor, or Tagaytay, some property finders may find the prices of lots for sale to be more favorable for them here.
Vacant Lot for Sale in General Trias Cavite
Whether for residential, agricultural, or commercial use, there is a variety of available lots for sale in General Trias, Cavite, making it relatively easy for property seekers to find exactly what they are looking for in the municipality. The property market of the municipality may even be a little challenging to sort through because of the number of options available.
Examples of notable properties include residential lots in the Eagle Ridge Golf and Country Club. Lots for sale in General Trias, Cavite located inside this project are sold for PhP 1,425,000 to PhP 17,550,000, with a land area ranging from 500 to 1755 square meters. Establishing a home here grants the residents access to amenities like golf club villas, corporate lodges, and a community hall.
Lots for sale in General Trias, Cavite for commercial purposes are also available. These are commonly situated along the different highways in the municipality. They are commonly valued between a little over PhP 4,600,000 to as much as PhP 96,000,000. One of the most spacious vacant lots you can invest in is a 13,700-square meter industrial lot near E. Aguinaldo Highway. This lot and other commercial lots in General Trias are suitable for agricultural, industrial, or commercial use.
If you prefer a more affordable lot for sale in General Trias, Cavite, you can purchase foreclosed lots measuring 75 to 390 square meters for PhP 150,000 to PhP 2,300,000. These lots can be used for either residential, commercial, o mixed-use purposes. Some of these foreclosed lots are located inside private subdivisions in General Trias, which are ideal locations for constructing your dream home.