Apartment for Rent: Dasmarinas Cavite Is Just Beyond the Metro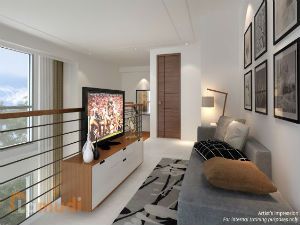 Situated approximately an hour away from the noisy hustle and bustle of Metro Manila, the component city of Dasmarinas in Cavite Province is located less than 30 kilometers south of the national capital. With a population of more than half a million, the city is the most populated in the province. The city may be landlocked, but it is not very far from the coastal towns of Rosario, Kawit, Bacoor, Noveleta, and Cavite City. The city, home to many universities, is also nicknamed the University City of Cavite.
However, before becoming the dynamic city that it is today, Dasmarinas has had a very deep history. Founded as a town in 1864, the city, which was named Tampus at that time, was originally a sprawling hacienda of the Recollects in the Philippines and in Spain. It was the site of missionary activities, allowing the evangelization of the area south of Manila a brisk success. In 1866, the town was renamed Perez-Dasmariñas to honor Don Gómez Pérez Dasmariñas, the country's seventh Governor General. During the 1896 Revolution, the town was quick to take up arms. The revolutionaries from Cavite swiftly recaptured the towns, but later suffered a heavy defeat when the excessively armed Spaniards made their counterattack. When the Treaty of Paris was signed in 1898, Perez-Dasmariñas remained hostile. It took a few years to finally defeat every antagonistic element left in the town and in the province.
Perez-Dasmariñas flourished during the American colonial period until the 1970s with a brief period of bloodshed during the Japanese occupation. From 1983 to 1998, an economic boom allowed the town to become a first-class municipality, eventually being converted into a city in 2009 after several failed proposals.
Today, Dasmarinas, Cavite is a city with a mission. It is one of the province's fastest growing local government units (LGUs). From an agricultural economy, it has now become highly urbanized. Commerce is highly concentrated along P. Campos Avenue, Camerino Avenue, Emilio Aguinaldo Highway, and University Avenue, while industrial activities are found along Governor's Drive (Carmona–Ternate Road). Eco-tourism is also undergoing a boom, as Dasmarinas is right in between Laguna de Bay and the scenic Tagaytay with its world-famous Taal Lake and other must-see destinations. Accessibility to both Aguinaldo Highway and Governor's Drive makes the city a stopover for local and foreign tourists traveling to Tagaytay and Batangas from Metro Manila, as well as to Laguna from the towns on the west of Cavite.
A family or tour group can stop over at the mini-Jurassic Park-like Kadiwa Park located along Congressional Road at the heart of the city. Visitors from nearby towns and provinces can visit the large park featuring sculptures and animatronics of dinosaurs and other animals. Then there is KidzWorld, a premier educational, entertainment, and adventure club resort designed primarily for children and young adults, although full membership is required to fully enjoy its remarkable amenities.
Within the De La Salle University campus in the city, one can see the Museo De La Salle as a cultural and cross-disciplinary institution serving as a permanent museum of the DLSU system. The museum is a resource center of rare collectibles and artifacts of intrinsic value for the preservation of arts and culture. One may also visit the Immaculate Concepcion Parish Church for its historical significance from the Spanish and American era.
Moreover, the scenic zigzag Daño Street in Dasmarinas, Cavite offers a panoramic view of the city's fields, becoming a bazaar during the holidays.
Hotel, Resort, and Country Living in Beautiful Dasmarinas Cavite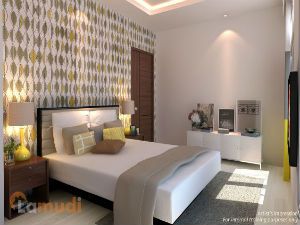 Dasmarinas has a wide variety and selection of hotels and resorts catering to local and international tourists. Your choices may include Qubo Qabana Resort and Hotel, Kalipayan and Riverside resorts, and Spring Plaza Hotel in the immediate vicinity.
For the big real estate players, the city also hosts a number of exciting residential developments, including those built by Ayala Land subsidiary Avida Land, Vista Land's Camella, and Filinvest Land, among many others. These developments offer various ready-for-occupancy apartments for rent in Dasmarinas.
Examples include a 40 square meter apartment in Greensborough Subdivision in Barangay Sabang, and a single-detached bungalow-style apartment in Barangay Sampaloc. These properties can go as high as PHP 15 million, but can be potentially converted into rental apartments, earning the investor passive rental income. In addition, there are also affordable apartments within Regency Executive also in Barangay Sampaloc and Southcrest Village in Barangay San Agustin, and equally affordable rent-to-own apartments in Barangay Langkaan. The prices for these properties range between a very affordable PHP 1 and PHP 4 million.