Setting up Shop in the Province of Cavite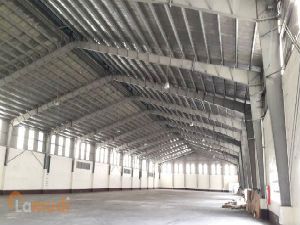 For businesses and firms in need of their own commercial space, Cavite is one of the most ideal places to set up shop, given its proximity to Metro Manila. In fact, the area once attracted a large number of Chinese traders, who came to barter in what is now Cavite City and in other settlements around Manila Bay during the Spanish colonial period. Galleons were built and fitted at the port, and many Chinese merchants settled in the communities of Bacoor and Kawit.
Fast forward to today, Cavite with its seven cities and 16 municipalities, has become a highly-industrialized province. Investments have come pouring in as funders anchor their businesses' potential to the lower cost of labor and the higher manpower capabilities in the province.
According to the provincial government, the number of establishments spanning across industries, such as export, logistics, facilities, and information technology (IT) has expanded to 1,250 in 2015. Most of these are concentrated in the municipality of Rosario, where 421 establishments are based.
Cavite's diverse major products include food and beverage, textile, apparel, furniture and fixtures, chemical products, machinery and equipment, electronics and electrical parts, and sporting goods.
As of 2015, Cavite has 60 economic zones and industrial estates, 29 of which are operating, nine are proclaimed, while the other 22 are still in the process of development. The 5th District of the province has the majority of these with 18 industrial zones and estates. These economic zones employed 148,707 individuals in 2015.
Cavite is also an agricultural province. However, there has been a downward trend in its agricultural areas in the recent years. From 71,590 hectares in 2012, Cavite's aggregate agricultural land area decreased to 62,252 hectares in 2015.
According to the Office of the Provincial Agriculturist, this was due to the conversion of agricultural lands to residential and industrial developments. Despite the decrease in areas dedicated to agriculture, the province still maintains its strong production of corn, coffee, vegetables and other high-value crops.
Commercial Space for Rent: Cavite's Best Spots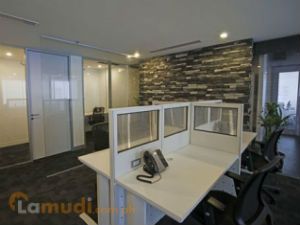 In different parts of Cavite stand warehouses that can be leased for reasonable monthly fees. For instance, Kayoken Realty offers warehouses inside an industrial subdivision in Dasmariñas with monthly rent starting at PHP 405,400. Units come in three sizes: 2,027 square meters, 2,432 square meters, and 2,628 square meters. These depositories are newly-constructed with high ceiling, insulated roofs, space for offices, loading docks, and parking.
Kayoken Realty also has warehouses for rent in Carmona, where a much bigger 4,670 square meter space can be leased for PHP 700,500 monthly. The realtor also has units in General Trias, which have a monthly lease of PHP 100,000.
For those looking for office spaces, RE/MAX United has several of its units in a commercial building along the highway in Molino, Bacoor for rent. Office space rental starts at around PHP 10,500 per month for a 35.09 square meter unit. The bigger 56.67 square meter office unit, on the other hand, can be rented for PHP 17,000 per month.
There are also commercial spaces for rent in Cavite, particularly in Rosario, where two whole floors are up for lease. Each floor has a size of 150 square meters. Monthly rent starts at PHP 30,000.