Bacoor has a population of 600,609 according to the 2015 Census, making it the 14th most populous city in the Philippines.
Bacoor has one major public hospital and seven major private hospitals, which include the Bacoor District Hospital, Bacoor Doctors Medical Center, and Saint Michael Medical Hospital. Aside from these healthcare institutions, the city also has a number of small private clinics.
As a popular bedroom community (or commuter town), Bacoor is home to many schools, both private and public. The city currently hosts 27 public elementary schools, 12 public high schools, and approximately 87 private schools.
Bacoor hosts two universities: the Molino campus of the University of Perpetual Health System DALTA and a campus of Cavite State University.
Connecting Places Yet a Worthy Home in Itself
A city that is primarily flat lands used mostly for agriculture, Bacoor is slowly turning itself into one of the most attractive commercial and residential areas in Southern Luzon. It is the only city in Cavite that has its own congressional district, meaning its residents can elect their own representative in Congress. Conveniently situated right next to Metro Manila (south of Las Piñas and Parañaque), the city essentially serves as a gateway between the province and the capital. Not even the cities of Imus and Dasmariñas can boast of such proximity.
Bacoor serves as a convenient escape to those who work in Metro Manila. Residents may travel to the capital to get to their job, but everything else can be easily found here. The city has numerous schools, one major public hospital, seven major private hospitals, numerous shopping centers, and even a handful of notable resorts.
A City That Is More Than the Flatlands
With its flat topography and proximity to Bacoor Bay, Zapote River, and Bacoor River, it is easy to understand why the city served as an agricultural center for the longest time. In 2011, it gained city status, and since then has become host to numerous commercial activities in Cavite. SM City Bacoor is its main income earner, as well as the most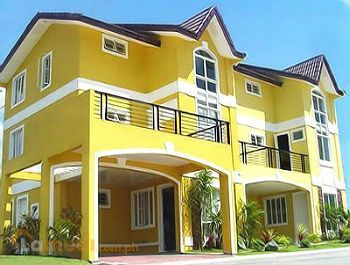 well-known shopping mall in the city. SM Center Molino is a close second.
The Molino area is the site for the future "New Bacoor". Developments here are set to bring in new residences, institutions, and commercial facilities. A new industrial village is also being developed in Barangay Niog.
House for Sale in Bacoor Cavite
The city's landscape has always allowed for plenty of residential space. This means that one is not left wanting in terms of housing options. For those who intend to buy a house in the city, one does not have to look any further than the aforementioned Molino area. If not, the city has 73 other barangays to choose from. All offer houses that feature designs from classic to modern from single-detached homes to townhouses.
The price range for a house for sale in Bacoor starts from as low as PHP 260,000 to as much as PHP 60 million. Most however, average for about PHP1.5 million for 60 square meters of floor area. This is enough space for two bedrooms and a bath.