The Gateway to Metro Manila from Bulacan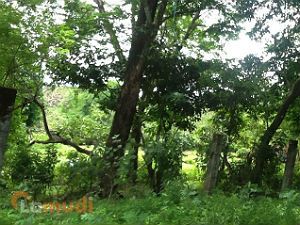 Bordered by the cities of Caloocan and Quezon in Metro Manila, San Jose Del Monte is one of Bulacan's gateways to the National Capital Region. The city's strategic location has enabled it to transition from a primarily agricultural economy into an increasingly important commercial and industrial hub. For this reason, this is the best place to be if you need land of every type, whether you're in the market for a fertile agricultural lot or a prime commercial lot for sale in San Jose del Monte, Bulacan.
Recent years have seen the continuous growth of San Jose del Monte's economy, which has furthered the expansion of its infrastructure, social services, and the development of its tourism and other industries. The local real estate industry has benefited from this continued development, as residents old, new and transient are afforded an increasing number of quality choices for a lot for sale in San Jose del Monte, Bulacan.
Lot for Sale: San Jose del Monte, Bulacan Has Great Choices
While development is continuous, a vacant lot for sale in San Jose Del Monte, Bulacan is just as in demand, as evidenced by the many areas where you can find prime lots for your every need and preference. Each area has a range of small and large lots at every price range, but there are certain locations that have a higher concentration of a particular type of lot.
In Northridge Heights Subdivision and Barangay Santo Cristo, you can find many compact and affordable lots. In these locations, a lot for sale in San Jose del Monte Bulacan starts at Php 188,000 and can go up to around Php 500,000.
For larger mid-range options, check out the areas of La Poblacion Subdivision and Northwinds Subdivision, where you can find properties of around 97 to 300 square meters at a standard price range of Php 253,000 to Php 600,000.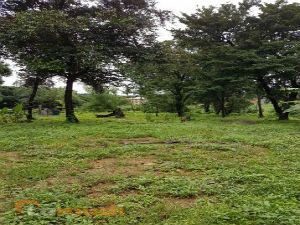 For buyers looking for significantly larger lots, there is a massive 9,000 square meter plot of land located in Barangay Kaybanban for sale at P7,792,481. In Colinas Verdes Subdivision in Barangay San Manuel is a 170 square meter property, 'Block 67, Lot 4', which is also for sale, this time for PHP 1,700,000. The latter is listed specifically indicating that it has a clean land title, updated payments for real estate taxes, and is very near SM City San Jose del Monte.
If you're in the market for a large lot for sale in San Jose del Monte, Bulacan then Colinas Verdes Subdivision has got you covered. You can find lots as big as 9,000 square meters in this location for the reasonable price of Php 7,000,000. The area is also close to SM City San Jose del Monte, so it's very convenient to both work and live here.
A lot for sale in San Jose del Monte, Bulacan is well worth it, whether you're planning to live, work, or invest in the city. You can benefit from San Jose Del Monte's continued rise as one of Bulacan's premier industrial, commercial, and residential hubs by investing in a lot to turn into your future home or business in the city today!