More Than Just a Resettlement Area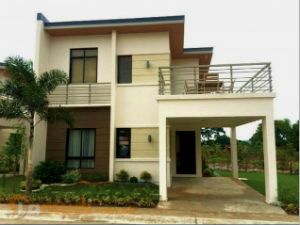 Where can one easily find a house and lot for sale? San Jose del Monte, Bulacan is a suburban city situated just north of Caloocan and Quezon City.
With a population of 574,089 as of the 2015 Census, the city is the Philippines' 19th most populated. However, the huge number of residents is not mainly the result of a natural population growth, but because it has been for decades, the site of many of the National Housing Authority's resettlement sites for informal settlers from Makati, Taguig, Manila, and Quezon City. In fact, one of the country's largest resettlement areas, Sapang Palay, has a population of approximately 250,000 which is already comparable to medium-sized city.
Although San Jose Del Monte has been for many decades known as a relocation site, in recent years, the city has witnessed many real estate projects that has lent it some form of prestige, especially the projects intended for the mid-end and high-end markets.
Vista Land subsidiary and the country's largest homebuilder Camella already has three subdivision projects in the city, all of which offer plenty of house and lots for sale. Another high-ticket project is Ayala Land's Altaraza estate in Barangay Tungkong Mangga, which will feature houses and mid-rise condos from two of Ayala Land's mid-end and economic housing brands: Avida Land and Amaia Land.
Find a House and Lot for Sale in San Jose Del Monte Bulacan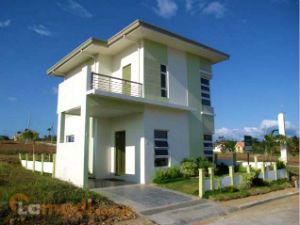 Being a city of numerous gated communities and subdivisions, a house for sale in San Jose del Monte, Bulacan can be easily found, most notably those located in Barangays Tungkong Mangga, Muzon, and Kaypian, among many others.
One of these subdivisions is Amaresa, which offers single detached houses, duplexes, and townhouses that range in price from PHP 2.4 million to PHP 4.425 million. These newly built homes come in either three or four bedrooms on lot sizes ranging from 74 to 147 square meters.
Another subdivision project in San Jose Del Monte that offers house and lots for sale is University Residences Subdivision. Houses here, although much smaller at approximately 50 square meters, are much affordable, starting from PHP 1.35 million. Other subdivision developments in San Jose Del Monte include Eminenza Residences by Quezon City–based developer Metrostar Realty and Development, Inc., and Kelsey Hills Muzon.
For those who are looking to purchase foreclosed properties in San Jose Del Monte, many of the country's largest banks and brokerages, including RCBC, BDO, e-Buena Mano, and BFS, are offering plenty of foreclosed homes in the city, ranging in price from PHP 195,000 to not more than PHP 500,000.