Marilao Is a Small Town up North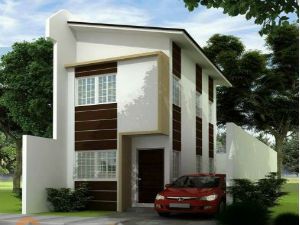 Considered the smallest municipality in the Bulacan Province, Marilao is one of the fastest developing urban areas in Central Luzon. It is bound by the city of San Jose del Monte on the east, the municipalities of Obando and Bulacan in the west, Bocaue in the north, and Meycauyan in the south. The city's rapid growth has inspired many people to look for a house and lot for sale in Marilao, Bulacan.
Marilao used to be a barrio of the then municipality of Meycauayan until 1796, when it established its independence as a separate municipality through an official act of the Spanish government on the feast day of Mahal na Señor, then patron of the municipality. It is located 20 kilometers north of Manila, and it can be reached through several ways. Of course, the quickest would be through a private vehicle. From Manila, one can get to Marilao in as fast as 15 minutes by passing through the North Luzon Expressway (NLEX) or around 30 minutes via the McArthur Highway. If on a commute, there are notable buses with terminals in Cubao like Baliwag Transit, Victory Liner, Five Star Bus, and German Espiritu bus. A line of UV Express shuttle vans going to Bulacan are also parked at the MRT North EDSA station; a one-way trip from here to the municipality costs around PHP 45.
This small town is best known for its authentic Pinoy delicacies, such as suman pinipig—tube-shaped rice cakes topped with crushed pinipig (rice crispies) and grated buko (young coconut). Other delicious fares from Marilao include putong puti, putong pula, and kutsinta.
Marilao also has its own SM shopping mall. Located along McArthur Highway, SM City Marilao is one of the major place-markers of Bulacan where shuttle vans, taxis, and provincial buses usually drop passengers off. The mall features a green-themed monolithic structure, which complements the green scenery of the town. Its land area of 203,000 square meters is the second-largest land area for a provincial SM Supermall, just next to SM City Pampanga. Over the next few years, SM will also build mid-rise condo towers next to the mall.
Marilao, Bulacan: House and Lot for Sale Aplenty
Buying a house and lot for sale in Marilao, Bulacan can turn out to be more than delightful as the small town is a well-known heritage district with vibrant suburbs and a neoclassical vibe. Looking for an affordable house and lot for sale in Marilao, Bulacan is very easy. A brand new house and lot for sale in Marilao, Bulacan with two bedrooms or more and complete with fine amenities can be found in Golden Hills Panorama Subdivision in Barangay Loma de Gato, and usually cost around PHP 1.2 million to PHP 1.8 million. A more affordable single-detached house with a front and backyard is on offer for around PHP 650,000.
For those with a limited budget, the town also offers a lot of options for a foreclosed house and lot for sale in Marilao, Bulacan, most of which are marketed and sold by the country's largest banks and brokerages. One of them is BFS, which offers foreclosed houses and lots that can be had for as low as PHP 496,000. BDO also has a sizeable foreclosed inventory in the municipality; one example is a 514 square meter house situated in Meralco Village, which is on offer for PHP 8.087 million.
Frequently Asked Questions
Is there a house and lot for sale in Marilao, Bulacan with a clubhouse?
Yes, there are 41 houses and lots for sale in Marilao, Bulacan with a clubhouse. A clubhouse in a secure gated community offers residents a chance to get to know the people in their community and a place to relax and unwind.

Is there a townhouse for sale in Marilao, Bulacan?
Yes, there are 21 townhouses for sale in Marilao, Bulacan. Townhouses are ideal for first-time homebuyers, single people, and professionals. These types of homes are often quite compact and easy to manage.

Is there a large house for sale in Marilao, Bulacan with more than 3 bedrooms?
Yes, there are 46 large houses for sale in Marilao, Bulacan with more than 3 bedrooms. You can get spacious and luxurious homes like these in Marilao for a very reasonable price.