A Storied Provincial Capital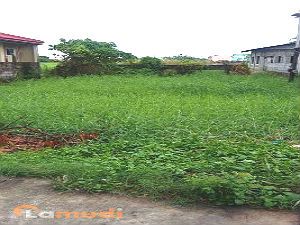 Once the capital of the First Philippine Republic forged by illustrious revolutionaries, Malolos now serves as the capital of Bulacan, which is one of the most progressive provinces of the nation. The city is home to many grand old monuments, including the famed Barasoain Church. In spite of all the historical landmarks, the city is also a bastion of modernity. With its proximity to Metro Manila and the province of Pampanga, it continues to see its share of industrialization and commercialization. The mixture of the old and the new has resulted in a quaint and dynamic atmosphere that is seemingly exclusive to this city and continues to be a draw for potential residents and investors interested in buying a lot for sale in Malolos, Bulacan.
Lot for Sale: Malolos Bulacan & Amazing Opportunities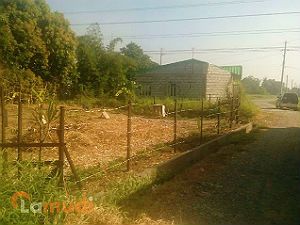 Having a nice amount of developable land has allowed the city to feature a variety of residential and commercial properties, and affording property seekers to develop their own homes or set up shop on a prime lot for sale in Malolos.
There are plenty of options for a valuable lot for sale in Malolos, Bulacan, many of which are available Barangay Longos. A lot that measures 114 square meters can sell for PHP 433,000 in this area. Located in a bustling neighborhood, the lot is suitable for either residential or commercial use. A larger 427 square meter lot may be priced at PHP 854,000.
A 124 square meter property in the Grand Royale Subdivision, which is a residential development featuring modern amenities and a secure environment, sells for PHP 1,000,000. Buying a lot for sale in Malolos, Bulacan, specifically in this area, puts you only 30-minutes away from Metro Manila. The location is also near the Bulacan State University, the Malolos Sports and Convention Center, Centro Escolar University Malolos Campus, Robinsons Place Malolos, the upcoming new LRT/MRT lines, and SM City Malolos. In Garville Subdivision in Barangay Lugam, a 300 square meter lot costs PHP 517,000.
Near the city's EastWest Bank branch, you can find an 84-square meter lot for PHP 416,000.'. Another subdivision where you can find a lot for sale in Malolos, Bulacan is Villa Desta Subdivision in Barangay Balayong, where an 80 square meter property can go for PHP 560,000.
A corner lot with an area of 150 square meters in Maunlad Subdivision in Barangay Mojon that's completely fenced and includes newly planted cassava and other vegetables, as well as available electric and water district lines, as well as a clean title, can sell for PHP 650,000.
For buyers looking for a significantly large lot, a whopping 1,219 square meter plot of land is available in Barangay Dakila for PHP 3,657,000. The property has a 3-meter wide right of way and is located approximately 100 meters away from the main barangay road. It also lies near the village's elementary school.
With so much history and plenty of investment opportunities, there is a great reason to invest in a property in Malolos, Bulacan today!
Frequently Asked Questions

Is there an agricultural lot for sale in Malolos, Bulacan?
Yes, there are 2 agricultural lots for sale in Malolos, Bulacan. You can use these lots to cultivate your own farm for livestock raising or crops.

Is there a residential lot for sale in Malolos, Bulacan?
Yes, there are 64 residential lots for sale in Malolos, Bulacan. A residential lot in Malolos is the perfect place to build a peaceful private residence or a residential property.

Is there a large lot for sale in Malolos, Bulacan bigger than 1,000 square meters?
Yes, there are 7 large lots for sale in Malolos, Bulacan bigger than 1,000 square meters. If you're a real estate developer, these sprawling lots for sale in Malolos may be of use to you.