The Bulacan housing market can be considered affordable, especially if you compare its home prices to Metro Manila's skyrocketing property prices. A house for sale in the province range from PHP 965,000 for a one-bedroom duplex in San Jose Del Monte to PHP 5.1 million for a four-bedroom single-detached in Malolos.
With a population of 574,089, San Jose Del Monte is Bulacan's most populous local government unit, while Doña Remedios Trinidad is its least populous at 22,663. This is according to the 2015 Census.
It should be noted that Doña Remedios Trinidad is Bulacan's largest municipality in terms of land area. It measures 932.96 square kilometers (or 93,296 hectares), which is roughly a third of the province's total land area.
As a highly urbanized and industrialized province, Bulacan is home to at least 16 industrial parks, most notable of them are First Bulacan Industrial City in Malolos, Intercity Industrial Estate in Bocaue, Bulacan Agro-Industrial Subdivision in Calumpit, and Bulacan Metro Warehouse (BMW) Center in Guiguinto.
Live in a Peaceful but Developed Province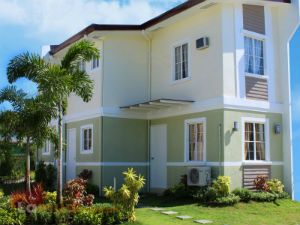 The province of Bulacan is a peaceful location in south-western Central Luzon just north of the National Capital Region (NCR). It is similar to the other provinces in the region, such as Cavite and Laguna because it is close enough to Metro Manila to be convenient, yet far enough to not be bothered by the hectic lifestyle of the capital. The distance between the two locations is approximately an hour drive away via the North Luzon Expressway (NLEX) and the Pan-Philippine Highway.
As of 2010, Bulacan had a population of approximately 2.9 million spread out among three cities and 21 municipalities. It is served by the MacArthur Highway and NLEX, both of which provide a link to the Metro. Local transportation, like the majority of Philippine urban areas, is available in the form of jeepneys, taxis, and tricycles (motorcycles with sidecars). Many busses with terminals that originate from the capital pass through the province en route to Pampanga, Tarlac, and Zambales. One of the biggest bus lines in Luzon, Baliwag Transit Incorporated, is even headquartered in the Baliuag municipality.
The province is very popular because of its location on the northern shore of the Manila Bay, just 40 kilometers from the city of Manila. It is thus a convenient city to commute to and fro by car. This convenience and the tranquility of its surroundings are what draws more and more residents to the area, spurring the population growth. As more people become interested in a house and lot for sale, Bulacan's property values increase as well. This growth in both population and real estate value attracts businesses to the province, furthering its development and urbanization.
The Perfect House for Sale in Bulacan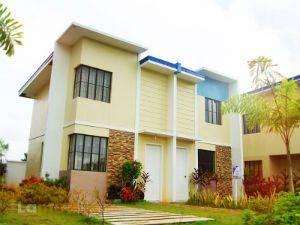 The three component cities of the province are Malolos, Meycauayan and San Jose del Monte. These cities are where homeseekers can find the majority of houses for sale. Bulacan's 21 municipalities are ideal locations as well. This is a selection of some of the province's top municipalities:
Marilao (pop. ~185,000) - a first-class, highly urbanized municipality. There is an SM City shopping mall here, and an important Catholic relic housed in the San Miguel Arcangel Church. It also hosts the annual Halamang Dilaw Festival, which features a dancing competition and a food festival.
Bocaue (pop. ~106,000) - the "Fireworks Capital of the Philippines." Bocaue is a major center of fireworks production. It's also an excellent location for food enthusiasts to buy a house and lot for sale in Bulacan since this location is famous for its liempo (marinated, grilled pork belly) and crispy pata (deep-fried pork knuckles). It is home to the Bocaue Museum, which contains artifacts from the town's history.
Guiguinto (pop. ~90,000) - one of the fastest-growing towns of Bulacan. Historically an agricultural center, it has been rapidly developing both residentially and commercially. It is home to the Klir Waterpark Resort, a popular leisure destination.
Baliuag (pop. ~140,000) - another first-class municipality founded by Augustinian friars. It is now a major transportation hub and the educational center of the northern part of the province. The municipality also has its own SM CIty shopping mall that was opened in 2008.
If you're looking for a peaceful place to settle down away from the hustle and bustle of Metro Manila, then look no further than Bulacan. Buying a house and lot for sale in Bulacan allows you to live in one of the most vibrant yet laidback provinces just a few hours outside of the nation's capital.
With the construction of the Metro Rail Transit Line 7 underway, the area is set to become even more accessible than it already is, which will drive up property values and make the notion of living in Bulacan even more attractive. With this in mind, the best time to invest in a house and lot for sale in Bulacan is now.
Frequently Asked Questions
Is there a foreclosed house and lot for sale in Bulacan?
Yes, there are over 267 foreclosed houses and lots for sale in Bulacan. Though property values in Bulacan are relatively affordable, you can stretch your housing budget even further by purchasing a foreclosed house and lot instead of a new property.
Is there a cheap house and lot for sale in Bulacan below 5M?
Yes, you can find about 415 cheap houses and lots for sale in Bulacan below 5M. You can get more value for your money by buying an affordable house and lot here for your family to live in.
Is there a house and lot for sale in Bulacan with a swimming pool?
Yes, there are around 300 houses and lots for sale in Bulacan with a swimming pool. Swimming pools aren't just fun to have, they can also add a lot of value to your home in case you choose to sell it in the future.