Tranquility Is a Cool Commodity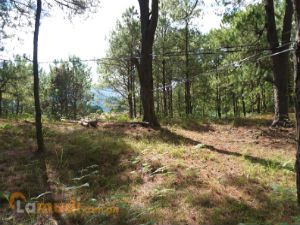 Baguio City is a place of tranquility for many Filipinos as well as foreigners. Located in the province of Benguet, it has an elevation of 1,540 square meters, which accounts for its cool climate. Many people choose to buy a lot for sale in Baguio to build a vacation home here as a respite from the heat and humidity in the lowlands, which in Metro Manila, can reach up to a sweltering 37 degrees Celsius during Summer.
The whiff of pine trees is what people most associate with upon entering the city. Aside from the iconic Lion's Head which greets arrivals who are taking the Kennon Road route, it is the city's fresh air that people, especially those from the capital region, seek. While the air in Metro Manila can feel quite stifling with all the cars and major infrastructures, the atmosphere in the city is the opposite. Including Burnham Park, Wright Park, Mines View Park, and the Botanical Garden, Baguio is perhaps the city with the most number of parks and gardens in the Philippines.
Why Invest in the City
One of the reasons it's ideal to invest in a lot for sale in Baguio is its convenient layout. The city is predominantly residential with most of its commercial centers surrounding the popular Burnham Park. It is also highly urbanized, which makes getting around easy. Taxis, jeepneys, and tricycles are many, and easily provide transportation to shopping areas like the Skyworld Shopping Center, SM City Baguio, and the Abanao Square Shopping Mall.
A lot for sale in Baguio City is a good investment because it offers an alternative place of living that is not so far from Metro Manila if you plan on using it to build a house on. Less than five hours away by car, one can easily travel back and forth Baguio and the capital, be it for the holidays or only for the weekend. For investors, land that you own can be rented out used for various purposes, or simply as a passive asset that can be inherited by future generations.
Lot for Sale: Baguio City and Its Options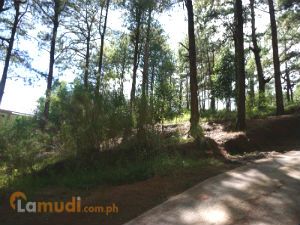 The city is a highly residential area, but its commercial features are growing. Thus, a lot for sale in Baguio can be used for both residential and commercial purposes. When it comes to residential lots, vacation homes, rentals, or permanent houses can be built on them.
With a population of approximately 318,000 since 2010 and a land area of approximately 57 square kilometers, there is a lot of room for population growth. As the city becomes more popular in terms of permanent residency and tourism, real estate values will increase. As a popular tourist destination, businesses that offer lodging like hotels, bed and breakfasts, and summer home rentals can be quite lucrative.
On the other hand, companies can buy or rent commercial land to set up shops and service centers. Furthermore, a Baguio lot for sale that you bought today can be sold for a healthy profit tomorrow. It can also be rented out to tenants who wish to build their own houses or businesses, but do not wish or cannot afford to buy the land. Since the city's real estate is still relatively affordable, now is the perfect time to buy.
Frequently Asked Questions
Is there a residential lot for sale in Baguio?
Yes, you can find about 192 residential lots for sale in Baguio. You can live in one of the most tranquil and idyllic towns in the country.
Is there a large lot for sale in Baguio above 1,000 square meters?
Yes, there are about 43 large lots for sale in Baguio above 1,000 square meters. These lots are perfect for building large commercial structures or sprawling houses.
Is there a small lot for sale in Baguio below 120 square meters
Yes, you can find over 23 small lots for sale in Baguio below 120 square meters. A small lot can hold a tiny house or a compact retail store.