BAGUIO CITY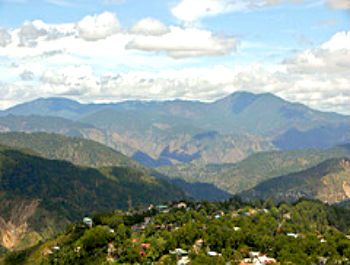 Located in the northern area of Luzon in the province of Benguet is Baguio City, otherwise known as the "Summer Capital of the Philippines". Baguio City is a highly urbanized district that is considered both a popular tourist destination and Northern Luzon's center of financial and educational activities.
Encompassing a land area of 22.20 square miles and a total population of 318,676, the city was once a part of the Benguet province during the American colonial period. The Americans developed a road and park system - the first-ever physical framework of the vast green city, currently known as Burnham Park. In 1909, Baguio became a chartered city and thus separated from Benguet.
Today, the city is popular, especially amongst local and international tourists because of its panoramic beauty and cold climate. Many choose to stay in guest houses and rooms for rent, but more frequent visitors or permanent residents go the extra mile by buying a condo for sale in Baguio.
During the Summer season, people from different parts of the country travel here to cool down. During the Christmas holidays, Baguio is the closest to Winter that the Filipinos can experience.
Some famous attractions are:
WHY BUY A CONDOMINIUM IN BAGUIO?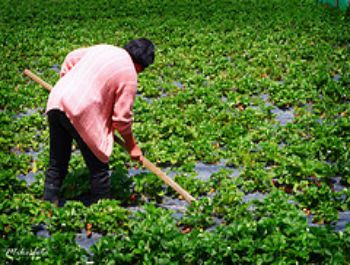 For those who would want to get away from the hustle and bustle of city life and savor a whiff of fresh clean air, a condo for sale in Baguio is ideal, especially if they're looking to buy a residential property. Located 250 kilometers away from the National Capital Region, the city is not lacking in major establishments and nearby amenities such as:
the SM Supermall,

hotels,

hospitals,

restaurants, and

retail stores
as well as schools and colleges such as:
Purchasing a condo for sale in Baguio not only gives you a picturesque view and a fresh green environment, but it also has a high return-on-investment because of the continuing progress and expanding developments in and around the city.
If you tend to visit the region often, and if you plan to settle down here in the future, then buying a condo for sale in Baguio is especially worthwhile. When the condo isn't in use, you can rent it out for a small fee. Since there's a steady market of tourists flocking the city every year, there's no doubt that you'll make a substantial profit even if you aren't using the property for the time being.

Whether you want to live in one of the most idyllic towns in the country, or if you want to make the most of a thriving tourism economy, a condo for sale in Baguio is a valuable investment that you won't regret.
Frequently Asked Questions
Is there a condo for sale in Baguio with a swimming pool?
Yes, there are over 13 condos for sale in Baguio with a swimming pool. Baguio isn't always cold. During the summer months, it can get quite hot in the area, as with most places in the Philippines. A swimming pool is a great place to cool down during this time.
Is there a condo for sale in Baguio with a parking lot?
Yes, there are 39 condos for sale in Baguio with a parking lot. Though Baguio is relatively safe, the fact that it's a tourist hot spot means there's always potential for theft to occur. It's important to take precautions by making sure the condo you live in has a secure parking lot to keep your car safe.
Is there a 3-bedroom condo for sale in Baguio?
Yes, you can find 25 3-bedroom condos for sale in Baguio. These spacious condos can accommodate a large family, or you can rent out each room as a means of income.

Photographs from David Leano and Michael Ocampo (Flickr)