According to the Philippine Atmospheric Geophysical and Astronomical Services Administration (PAGASA), Baguio City is 8 degrees cooler on average than any place in the Philippines' lowlands. The city's considerably cool climate continues to make it a popular place to both reside and vacation in, and the temperature also lends itself well to an apartment or small space living. Many opt to rent apartments in the city which, depending on size and location, can be for as low as Php2,000 per month, to as much as Php40,000 per month.
Classified as a Highly Urbanized City (HUC), Baguio City is home to the Baguio City Economic Zone (BCEZ), a Philippine Economic Zone Authority (PEZA) accredited business and industrial park located in the southern part of the city between Camp John Hay Country Club and Philippine Military Academy in Barangay Loakan. Notable firms in the BCEZ include the second-largest exporter in the country, Texas Instruments Philippines, as well as the Baguio Ayala Land Technohub, Moog Philippines, Inc., and LTX Philippines Corporation.
As an HUC, Baguio City is also home to numerous shopping centers and malls catering to its increasing commercial and tourist activity. Among these establishments are SM City Baguio, Baguio Center Mall, Cooyeesan Hotel Plaza, Abanao Square, The Maharlika Livelihood Center, Porta Vaga Mall, and Centerpoint Plaza.
Baguio City is also considered the center for health services in the Cordillera Administrative Region (CAR). Among the notable facilities in the city are the government-run Baguio General Hospital, and private hospitals like Saint Louis University (SLU) Hospital, Notre Dame de Chartres Hospital, and Pines City Doctors Hospital. Also among these hospitals is Baguio Medical Center, which serves the only tertiary health facility in the region.
Living in the City of Pines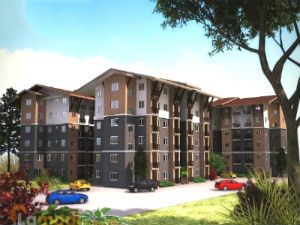 The city is widely known as the Summer Capital of the Philippines. The same characteristics that make Baguio City a great place to visit also make it an ideal place to live in. The comparably cooler temperature of the area already has many considering working or studying in the city. Coupled with developments that are on par with other highly urbanized cities, Baguio does indeed offer the best of laid-back city living. You would do well to live in an apartment for rent in Baguio if you're interested in getting away from the hustle and bustle of Metro Manila.

Baguio offers a great blend of urban and rural, with a central business district that features retail centers like SM City Baguio, modern medical facilities like SLU Hospital, and cultural properties like Teacher's Camp, the Mansion House, and Brent School. All this and more are surrounded by the city's main attraction: its natural bounties of cool climate, panoramic vistas, pine forests, and generally clean surroundings. Today, the city still boasts of 5 forest reserves with a total area of 434.77 hectares. Three of these areas serve as watersheds that are sources of Baguio's water supply.
Center of Education in the North
Baguio is regarded as the most preferred educational hub in Luzon outside of the Greater Manila area, and students from not only the city itself but also from other provinces often pursue their bachelor's or continued education degrees in the City of Pines. Some its notable schools include the Baguio campus of The University of the Philippines, Saint Louis University, The University of the Cordilleras, and The Philippine Military Academy.
Rent a Baguio City Apartment
Staying in an apartment for rent in Baguio is a popular way to see the best that the city has to offer. Apart from being ideal for those new to the area, units for rent are also affordable and can be found in just about all the key locations in the city.

Among the options is an apartment for rent in Baguio suited for either vacationers or long-term tenants. Units such as these typically vary in price, and this two-bedroom apartment located in Baguio's Navy Base Road is currently available for Php6,000 a night for short-term stays, and Php40,000 per month for extended residence.

For those who want to live in an apartment for rent in Baguio that is a little more affordable, and basically within Baguio's main business district, a one-bedroom unit located along Mabini St. near Session Road is currently available. Located along the commercial area, apartments such as these typically cost Php25,000 per month in rent.

On the contrary, aspiring seekers looking to live on the outskirts of the city can go for an apartment for rent in Baguio similar to one located in Asin Road. Fully furnished and featuring two-bedrooms, apartments like these in quiet locations are often leased for as little as Php3,500 per month.
The Award-Winning City
Pine trees and crisp air - these are the most common associations made when someone mentions the city of Baguio. Through the years, this highland retreat has transformed itself from a grassy marshland into one of the most urbanized cities in the Philippines. Now just a four-hour drive from Metro Manila, it is one of the most popular holiday destinations in the country. The city features panoramic views of the northern Luzon region, fresh fruits and vegetables, and beautiful flora. Its cool climate offers a respite from the heat in the lowlands, especially during summer.
A first-class city, Baguio is situated in the province of Benguet. It has a population of approximately 318,000 (2010), but every Lenten season, the city's population triples. Dubbed as the "Summer Capital of the Philippines" by the Americans in 1903, every Filipino has been to the city at least once.
There are three national roads that serve as the main points of access to this city situated about 1,540 meters above sea level: Quirino Highway, Kennon Road, and Marcos Highway. The Lion's Head, an iconic landmark welcoming people into the city can be seen when entering via Kennon Road. Daily flights are also now available through the city's airport located in Loakan, which is south of the city center.
Apartment for Rent in Baguio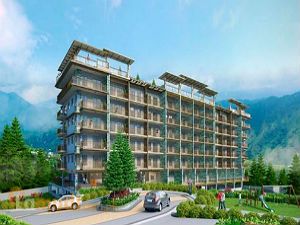 Why should one look for a Baguio apartment for rent? As a tourist, this question needs no answers. For the rest, the city is not only favorable as a tourist destination. It has long evolved into Northern Luzon's center of business and commerce. It is a major retail center in the region that does not leave one wanting. From traditional goods that can be bought in Mines View Park to SM City Baguio, the city has a lot to offer.

In terms of employment, the city is home to the Baguio City Economic Zone (BCEZ). Located in the southern part of the city, it is one of the Philippines' most profitable investment areas. It comes as no surprise then, why many business process outsourcing (BPO) companies have chosen to base themselves here.

The city is not just an educational hub. It is the Center of Education in the North. Prominent schools, such as the Baguio Campus of the University of the Philippines and the Philippine Military Academy are located here. The city is actually considered as a university town with students making up almost a third of its population.
These are the reasons why for those looking for an apartment for rent, Baguio City is an ideal place to relocate to as a student or a professional.
Frequently Asked Questions
Is there a bed space apartment for rent in Baguio?
Yes, there are over 6 bed space apartments for rent in Baguio. These are usually affordable studio-type or 1-bedroom apartments for rent that can accommodate up to 6 people at a time.
Is there a room for rent in Baguio?
Yes, you can find about 16 rooms for rent in Baguio. This is a great way to have a room all to yourself in an apartment, while still splitting the cost of living there with someone else.
Is there a 3-bedroom apartment for rent in Baguio?
Yes, you can choose from over 6 3-bedroom apartments for rent in Baguio. A spacious 3-bedroom apartment can accommodate a small family or a group of friends.