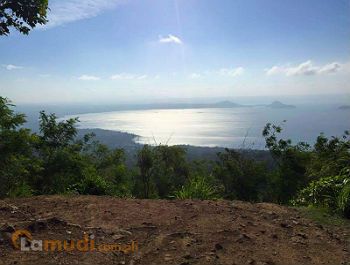 The Municipality North of Taal Lake
A third-class municipality in the province of Batangas, Talisay is one of the locales that surround Taal Lake and occupies rough half of the Taal Volcano Island. It is bordered by Tagaytay City to the north, the municipality of Laurel to the west, and Tanauan City to the east. Situated 84 kilometers away, it is one of the easier Batangas locations to get to and from Metro Manila.
The town's poblacion is not far from Volcano Island. Situated in the middle of Taal Lake, it is essentially the crater of Taal Volcano. The volcano is considered the main topographic feature of the Batangas Province.
Real Estate Options
Talisay is a choice location for those wanting to reside near Tagaytay, but would prefer a location that is more affordable and not heavily urbanized. It is also the perfect location for a vacation home. The municipality is politically subdivided into 21 barangays, providing one with a number of communities to live in. Although it may not be like the cities of Lipa or Batangas City, it still offers many of the conveniences one would expect from a functioning municipality. Anything else that is not offered in the area can be acquired in the nearby cities of Tagaytay and Tanauan. Scenic and thriving, the municipality's natural surrounding is truly made for residential use, and would serve as a great escape from the faster pace of the nearby cities.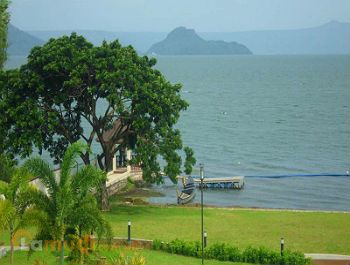 However, Talisay is not all residential lots. The town's bucolic charm and proximity to the shores of Taal Lake make it a good area for the development of resorts. Quite a number of land available for sale here are actually big enough and suitable for such projects.
Lot for Sale in Talisay Batangas
With a population of just 39,600 according to the 2010 national census, Talisay offers property hunters a bucolic locale within striking distance of the well-developed urban area of Tagaytay. The municipality offers plenty of available properties to choose from, especially for those looking to buy land whether for residential or commercial purposes.
Notable properties include numerous residential lots for just under PHP 1 million to a massive 12.65-hectare raw land with great views of the Taal Lake and Volcano currently listed for PHP 80 million. Naturally, the larger the area, the larger its value. With all the available land in the municipality, it is not surprising that one can acquire lots that total as much as hundreds of hectares.