What Awaits the Future Residents of Lipa City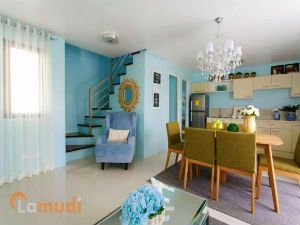 Upon hearing the word "Lipa," one would surely recall mugs, if not barrels, of coffee as the city is most commonly known for its kapeng barako—a distinct blend of coffee so strong it can leave one awake for the whole stretch of the day. According to historical accounts, large parcels of land were turned into coffee plantations as early as the 18th century, and this made the city a coffee capital frequented by coffee lovers and coffee entrepreneurs alike.
More than priding itself with seeds of aromatic coffee and a community of coffeehouses, Lipa City is also known as the place where the scrumptious, authentic, Pinoy noodle soup, lomi, originated. Indulging in thick egg noodles mixed with shrimps, pork liver, squid balls, and vegetables in a bowl full of hot, viscous soup is more than enough to make the city unforgettable, at least to one's stomach.
A City Wedged Between Mountains
Aside from satisfying one's gastronomic cravings, Lipa is also a portal to commune with the rustic and divine with its number of historical places, ranging from century-old churches and monasteries to Spanish-influenced heritage houses.
Only 78 kilometers away from Manila, Lipa is one of the first-class cities in the province of Batangas. It can be reached in roughly an hour via the South Luzon Expressway (SLEX) and the Southern Tagalog Arterial Road (STAR Tollway). The city is also considered a low-risk area for weather disturbances, as it is conveniently located in a valley between the Malarayat mountain range and Mount Maculot. The two mountains protect the city as they serve as windbreakers in times of typhoons.
Apartment for Rent: Lipa City Investments
With the presence of LIMA Industrial Estate (economic zone), Nestlé Philippines, and other multinational companies, Lipa City is considered as a commercial and financial center in the CALABARZON Region, which is also confirmed by the Philippine Institute of Development Studies.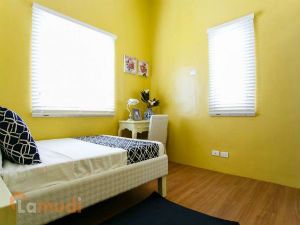 Along with its robust economic development, the city is also a haven for governmental institutions. Regional and provincial offices are abundant in the area. Health facilities and other private hospitals and dental clinics can be easily found here as well. Various educational institutions at all levels are also located in the city, and like any thriving center, the city is home to a number of commercial establishments, including SM City Lipa, Fiesta World Mall Lipa, and Robinsons Place Lipa.
With all that the city has to offer, it is truly beyond enticing to rent an apartment here. An apartment for rent in Lipa City would definitely be of top quality, be affordable, and can assure you of all the amenities necessary in leading a comfortable and convenient life. A two-story, three-bedroom house and lot apartment for rent in Lipa City inside Camella Homes Lipa can be leased for as low as PhP 15,000 a month.
An apartment with two bedrooms located in newer subdivisions or gated communities would be available as well for as low as PhP 6,000. Young professionals looking for an affordable apartment for rent in Lipa City can save more by opting to lease a bed space. Bedspacing in Lipa, on average, costs PhP 1,500 a month.
Indeed, fishing for a suitable apartment for rent in Lipa City is never a hassle, provided you know what you are looking for.