Finding the Best Vacation Homes in Batangas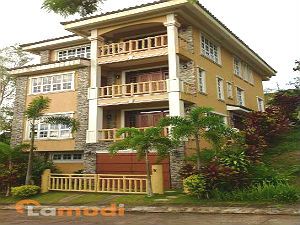 Batangas is one of those provinces in Luzon that has a bit of everything. Its capital, Batangas City, is a first-class high-income city that boasts of a buoyant local economy. The city is also home to the Port of Batangas, Luzon island's second most important seaport after the Port of Manila, and the country's largest oil refinery.
Its second most important city, Lipa, is a cool laidback area located on the western slopes of Mount Malarayat. Lipa is home to a number of health resorts and golf courses, as well as a popular college town, being home to De La Salle University Lipa and several other important educational institutions.
Aside from these two major cities, Batangas is also an important agricultural province, being the chief source of pineapples, sugar, livestock, and fish. In fact, in the towns of Padre Garcia, San Juan, and Bauan, weekly auctions of live cattle are held, while Batangas Bay and Balayan Bay are an important source of fresh seafood.
Most of all, tourists from all over Southern Luzon and Metro Manila travel to Batangas to enjoy its beaches and world-class diving sites. The towns of Nasugbu, Lian, and Calatagan, on the western section of the province, are home to secluded coves, high-end resorts, and beach-oriented residential developments, while on the opposite side of the province is San Juan, where Barangay Laiya is found and boasts of equally beautiful beaches.
Holidays in a Batangas Beach House for Rent
When tourists and vacationers abound, it therefore follows that rental properties (apartments, villas, condos, and hotel rooms) thrive—and there are plenty of beach houses for rent in Batangas.
One of the best-known locations is a four-bedroom house in Tali Beach, Nasugbu, which is on offer for PHP 14,000 per night. This property is good for a medium-size family, is fully furnished, and is close to the beach. This property can accommodate up to 15 people.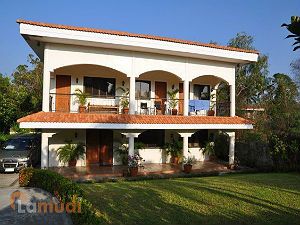 Another example of a perfect private beach house for rent in Batangas is an eight-bedroom property also located in Tali Beach, Nasugbu. This property can comfortably accommodate up to 25 people, and has a nightly rental rate of PHP 35,000.
Other Houses Available in the Province
If an upland vacation is preferred, then we suggest this three-storey three-bedroom duplex in Canyon Woods, Laurel. This development boasts of breathtaking views of Taal Lake and Volcano, and is near Tagaytay and its many touristy attractions, including the Sky Ranch, the Picnic Grove, and the People's Palace in the Sky.
However, these properties do not mean that other property types for rent are not available in Batangas. The province's cities and municipalities are home to numerous subdivision developments that offer a Batangas house for rent for permanent and long-term residents. Many of these developments are from the country's well-known real estate companies, including Camella, Lumina Homes, Filinvest, and Avida, while there are also a number of important local players, such as Calmar Land and Pontefino Estates.