Houses Perfect for Leisure and Family Use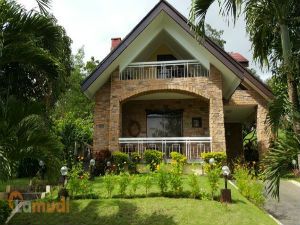 Quite understandably, Batangas, one of CALABARZON Region's provinces and a major growth driver of South Luzon's economy, is one of the most searched locations when it comes to residential and even commercial real estate. Its huge population, 2.694 million as of the 2015 Census, is growing at a rate of 2.7 percent per year. Batangas now ranks eighth among all of the Philippines' 81 provinces.
Batangas is also economically buoyant and diverse. The city of Lipa and the municipalities around it are home to factories of agri-industrial companies, industrial parks, and farmlands, while the province's capital and namesake Batangas City is home to one of the Philippines' largest oil refineries. Meanwhile, the towns of Nasugbu and Calatagan located on the province's western section facing the West Philippine Sea (or South China Sea) and San Juan on the opposite side facing Tayabas Bay are home to world-class beaches and diving sites. Numerous residents of Metro Manila drive to these locations as their weekend getaway. Many people who buy a house and lot for sale in Batangas do so for this reason. These properties are often turned into vacation houses for private use or rented out to weekend revelers.
The province is also home to esteemed colleges and university. Students not only from Batangas itself but also from neighboring provinces, including Quezon and Mindoro Oriental, migrate to the province to study here. Among those frequently cited as some of its best schools include De La Salle University Lipa, Batangas State University, University of Batangas, and Lyceum of the Philippines University–Batangas.
House and Lot for Sale: Batangas Real Estate
As a province of important stature, Batangas is home to many real estate developments, many of which are big-ticket projects of some of the country's well-known property developers. One of these projects is Landco's Playa Calatagan Village in Barangay Santa Ana, Calatagan. This project offers buyers a premium house and lot for sale in Batangas, and access to the development's exclusive amenities, including a 500-meter-long beach, an aqua park, restaurants, and many more. Another Landco project that offers a house and lot for sale in Batangas is Playa Laiya in San Juan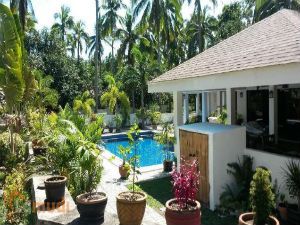 Beach-front homes are not the only real estate types available for homebuyers. Local developer Calmar Land has several family-oriented subdivision projects in the province, most notable of them include Sorrento and Neviare in Lipa City and La Ciudad Real in Padre Garcia. A three-bedroom house and lot for sale in Sorrento, for example, can be had for PHP 3.345 million, and buyers of this property are afforded access to the village's many family-oriented amenities.
Filinvest Land is also another noted developer with a strong presence in the province. Its project, Blue Palm Estate in Santo Tomas, which is close to the Southern Tagalog Arterial Road (STAR Tollway) and the South Luzon Expressway, offers low-wage earners the opportunity to purchase a house and lot for sale in Batangas.
Last but not least, Ayala Land subsidiary Avida Land has subdivision projects in San Pascual. Called Avida Settings Batangas, this subdivision development gives aspiring homeowners accessible options for a house and lot for sale in Batangas, typically with two bedrooms, two bathrooms, which cost between PHP 2.8 and PHP 5.7 million. Homebuyers in Avida Settings Batangas can enjoy exclusive access to its amenities, including a basketball court, a children's play area, a multifunction hall/clubhouse, and swimming pools for adults and kids.
Frequently Asked Questions

Is there a beach house and lot for sale in Batangas with 3+ bedrooms?
Yes, there are over 60 beach houses and lots for sale in Batangas with 3+ bedrooms. This property is an excellent investment to make if you're the type to bring lots of family members and friends over for a quick trip to the beach on weekends. You can also rent these multiple rooms out as a side income.
Is there a house and lot for sale in Batangas below 10M?
Yes, there are around 61 houses and lots for sale in Batangas below 10M. These properties are beautifully designed, incredibly spacious, and conveniently located, despite their affordability.

Is there a foreclosed house and lot for sale in Batangas?
Yes, you can find foreclosed houses and lots for sale in Batangas. Foreclosed properties are excellent options for aspiring homeowners on a budget.