Searching for a Low-Cost Area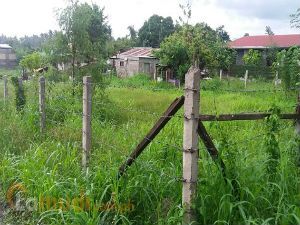 Batangas City is classified as a regional growth center in the CALABARZON region. This city was recognized as the Most Honest and Transparent City, so you can be sure that any dealings in this city would be a positive one. Batangas is classified as one of the most competitive cities in the country today and the home of approximately 324,116 peace-loving, hospitable and hardworking inhabitants. This capital city is one of the nation's top revenue earning cities and the site of one of the biggest refineries in the Philippines.
The City of Batangas is a coastal city lying in a cove-like shape at the south-eastern portion of the Batangas Province. It has a total land area of more or less 28,541.44 hectares and it is about 112 kilometers southwest of Manila - travel time is approximately two to three hours through the South Luzon Expressway (SLEX) and the Southern Tagalog Arterial Road (STAR Tollway).
Batangas is known for many things: centuries-old churches, irresistible delicacies, a volcano within a lake, a strong accent, and the balisong (butterfly knife). More than anything else, the one thing that first comes to mind when Batangas is mentioned—beaches. One of the well-known beaches in Batangas is the Laiya beach. Its long and wide stretch of fine sand. attracts thousands and thousands of tourists especially during summer. Another is the Nasugbu beach, and there are resorts everywhere, many of which have their own cove: Hamilo Coast and Punta Fuego, just to name a few.
Lot for Sale: Batangas City is a Green City
There are numerous lots for sale in Batangas City, which range from subdivision lots and vacant residential land to farm lots and even memorial lots. These lots can range in price from PHP 7 million to PHP 30 million depending on size, type, and location. One of the available lots is a farm lot measuring 24,416 square meters located just minutes away from downtown Batangas City. The property contains many fruit-bearing trees and has a wide frontage, which make it perfect for a retirement property or even a small resort.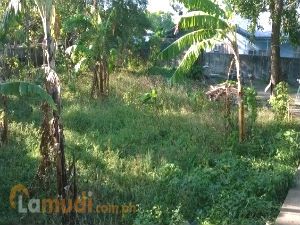 Another lot for sale in Batangas City is a residential lot located in Greenwoods South in Brgy. Pallocan West. It measures 150 square meters and is currently listed for PHP 930,000. A project by Sta. Lucia Realty, Greenwoods South is a subdivision that boasts of luxurious amenities, including a multipurpose clubhouse, a basketball court, a swimming pool, and even a gym available for its residents' exclusive use.
How to Get to Batangas City
Batangas City is made more accessible nowadays by Southern Luzon's ever improving transportation infrastructure. The city is home to the Port of Batangas, which is perhaps Luzon's second most important seaport next to the Port of Manila. It serves numerous oceangoing vessels that travel as far as Davao City and General Santos City in Mindanao. The aforementioned SLEX and STAR Tollway also connect Batangas City and the rest of Batangas Province to Metro Manila, while the newly Eco-Tourism Road that runs from San Juan to Lucena City makes travel to the Bicol Region faster and convenient.