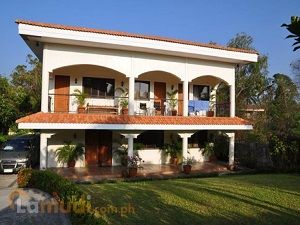 South Luzon's Most Promising Urban Area
One of the fastest growing cities in the CALABARZON Region, Batangas City is also the capital and largest city of Batangas Province. As of the 2015 Census, it has a population of 329,874 people, which has grown 1.47 percent per year since 2010. As one of Southern Tagalog's center for trade, business, and commerce, it is home to the Port of Batangas, Luzon's second most important seaport.
Batangas City lives up to its title as an exciting and prosperous urban area. It is home to one of the largest oil refineries in the Philippines, Pilipinas Shell; three natural gas power stations; manufacturing facilities of top companies, namely, San Miguel Food Corp., JG Summit Petrochemical, Universal Robina, Himmel Industries, and First Philippine Industrial Corp., among many others; and it is also the province's center for education. Transportation infrastructures in the city are also vastly improving; Batangas City is highly accessible from Metro Manila via the South Luzon Expressway (SLEX) and the Southern Tagalog Access Road (STAR Tollway).
Being the city that offers a multitude of opportunities to migrant workers and even students from neighboring provinces and islands, the city draws thousands of transient and migratory workers—all of whom will be needing quality and affordable houses for rent in Batangas City.
Finding a House for Rent: Batangas City Is Home
A house for rent in Batangas City is as diverse as its commercial and urban amenities. Given that the city has 105 barangays, a property hunter is sure to find a house for rent in Batangas City's numerous villages, subdivisions, and gated communities. One of these communities is Residenza Milano, a 7-hectare residential project by Robinsons Homes situated in Brgy. San Isidro. Another developer with significant presence in the city is Vista Land's Camella, which has two projects in the city: Camella Batangas City and Camella Solamente. When completed, these developments, along with many others, will offer plenty of houses for rent for transient and even long-term residents of Batangas City.
In terms of monthly rates, houses for rent in Batangas City are quite affordable. An example will be a two-bedroom single-detached house and lot situated in Mercedes Homes Sorsoro in Brgy. Sorosoro Ilaya. This property is available for PHP 6,000 per month.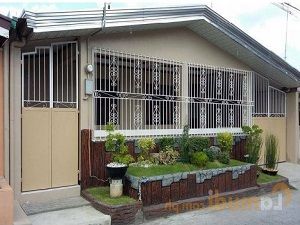 Another house for rent is a two-bedroom two-bathroom single-attached property located in Preciosa Residences in Brgy. Santa Rita Karsada. This newly built property is close to hospitals, the public market, a branch of SM Hypermarket, and is situated within a high-end community. Its monthly rental rate is PHP 25,000.
Also in this price range is a one-storey house located just 10 minutes away from Batangas City's downtown area. This property has three bedrooms, two bathrooms, and a garage big enough for two cars. This newly built house is on offer for a monthly rental rate of PHP 20,000.
Whichever reason one has for relocating to Batangas City, be it for employment, studies, or simply to experience the city's relaxed yet exciting ambiance, people will find plenty of affordable yet quality houses for rent here. These homes range from townhouses or row-houses to single-detached homes within quiet communities, all of which are located near the city's commercial areas, schools, and business establishments.