The Industrial Capital of CALABARZON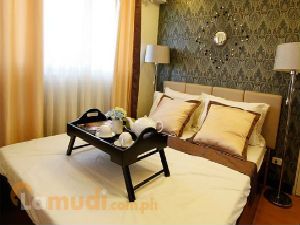 A place known as the "Industrial Port City of CALABARZON," it is perhaps also apt to dub Batangas City as the "Main Entry Point to CALABARZON," being the place where the Port of Batangas—Luzon Island's second most important seaports—is located. It is no coincidence that the city is where most agricultural products from Visayas and Mindanao pass through, and where most of the products produced and manufactured in Southern Luzon originate as they get exported all over the world.
Batangas City is also a major migrant city, where many workers from Mindoro Island and elsewhere in the Visayas travel to find work, study, or do business. As a result, the city's population is rapidly growing, surging 1.47 percent per year from 2010 to 2015. As of the last census, the city's population stands at more than 329,000. This growing number of residents necessitated the development of many residential real estate projects in the city, offering houses and apartments not just to homebuyers but to renters as well.
Apartment for Rent: Batangas City is Great
Batangas City is a well-established real estate hotspot, being home to many residential subdivisions catering to locals who want to finally become homeowners, and migrants from other provinces who see the city as their second home. However, as not all are financially equipped to buy a home outright, renting an apartment will be their next best options. And when it comes to apartments for rent, Batangas City does not disappoint.
The aforementioned residential subdivisions are the best places to look for an apartment for rent in Batangas City. These properties are normally traditional apartments, row-houses, or townhouses, which are very popular in the Philippines. One such property is a townhouse unit in Preciosa Residences along Caltex Road in Barangay Santa Rita Karsada. This two-bedroom two-bathroom property has a floor area of 58 square meters, and has a rental rate of PHP 15,000 per month.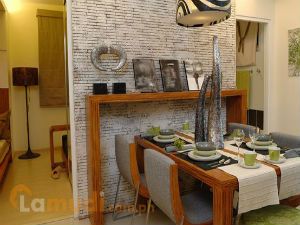 Another location where a Batangas City apartment for rent can be had is Pontefino Estates, a mid-rise condominium development boasting of a neo-Victorian design. Situated in Pastor Village, this development has high-end amenities, including a leisure pool, a play area, a multipurpose room, a commercial strip, and a standby generator. Standard units measure 39 to 73 square meters.
Why Rent in Batangas City
There are many good reasons to buy an apartment in Batangas City, but renting is an equally good way to enjoy the many perks of living in the city. For starters, renting an apartment in Batangas City allows property-hunters the flexibility of moving from one place to another at a moment's notice. Students, too, who have moved here and study in one of the city's many colleges and universities, stand to benefit from renting in the city as it is more economical. Batangas City offers many apartments and boarding houses for rent that are close to schools and the city's Poblacion, and are perfect not just for students, but also for newly graduates looking for employment.