Renting a place in Batangas can be anywhere from cheap to expensive, depending on the location of the apartment in the province. Prices range from Php 10,000 to around Php 50,000 a month.
Batangas is home to the famous Taal Volcano and to some of the most beautiful beaches in the country. It is also home to Anilao, which is known as a diving paradise to tourists and enthusiasts alike for its beautiful diving spots.
The area is also fondly called as the "Little Rome of the Philippines" due to the number of monasteries, seminaries, convents, churches, and retreat houses located therein. It is also home to various historical landmarks preserving the heritage of the Spanish-influenced Filipino people culture.
Namesake Batangas City is recognized as an Industrial Port City within the CALABARZON Region. Its harbour has been declared an International Port, and is considered as an alternative port of Manila.
Life in Capital Batangas City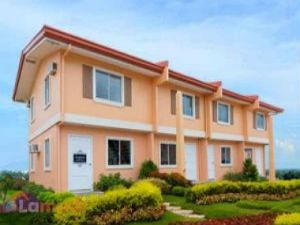 Capital Batangas City is located relatively close to Metro Manila, thanks to the South Luzon Expressway and the not-so-recently built Southern Tagalog Arterial Road or STAR Tollway. The connection between these two expressways made it possible for motorists to travel from Manila to Batangas in around 1 to 2 hours, depending on the traffic. Because of its proximity to Metro Manila, many people who live in the far South but work in Metro Manila often go for an apartment for rent in Batangas so they can be closer to their workplace without being too far removed from their home.
It is famous for many places and things, including the Taal Volcano, which is known internationally as the smallest active volcano in the world, and Anilao, a diving paradise famous for its beautiful diving spots. It goes without saying that one of the main industries in Batangas is tourism. Along with its volcanoes and beaches, the province is also known for being an international port and an alternate port for the Port of Manila. An apartment for rent in Batangas is also ideal for local and international visitors who need a temporary place to stay so they can enjoy all the best that the area has to offer.
Religion in Lipa and other Batangas Locales
Lipa in Batangas is known as the Little Rome of the Philippines. This is due to the fact that numerous structures dedicated to the Catholic faith are located in Lipa, including the Metropolitan Cathedral of San Sebastian, which has been standing since 1779.
Famous churches are also located in other cities within Batangas, including the Basilica of St. Martin de Tours, which is known for being the largest Catholic Church in East Asia. These churches, however, do not only reflect piety or respect to the Christian faith, but also the history of Batangas. Apart from the clear indication of the Spanish and Christian influences that the region has been exposed to, these churches have been witnesses to the various historical events that have occurred in the country.
Revolutionary Region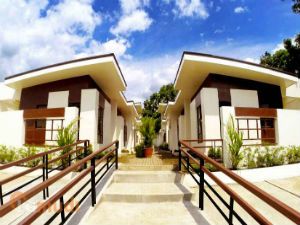 Once a prehistoric center of trade, Batangas was transformed into a highly religious region by the Spanish conquistadors. As Filipinos started to realize their desire for freedom, peaceful trades and the influence of religion turned to bloody revolutions, with Batangas being one of the first provinces in the Philippines to revolt against the Spanish rule.
When the Americans took over the Philippines, Batangas still revolted against the Americans, this time through propagandistic plays and literature. During the Second World War, the province's airspace became the site of one of the battles between the Philippine and Japanese air forces. After the war, General MacArthur landed on Nasugbu, Batangas, to signify the liberation of Luzon, after his historic return to Leyte.
Where to Rent Batangas Apartments
Batangas is a large area consisting of several cities. So before staying in an apartment for rent in Batangas, it is important to first decide where you want to stay. This would, of course, depend on what you want to do, where you want to be near to, and for what purpose you would be staying therein. Some of these would include factors, such as being near a beach, having an unobstructed view of the Taal, being close to the commercial centers and businesses, or immersing yourself in the rich and colorful culture of Batangas.
Depending on where you would want to stay, prices would significantly vary. For instance, a three-bedroom apartment for rent in Batangas in Lipa can go for Php3,000 a month for each occupant, allowing for up to 9 occupants. In the more urbanized area of Santo Tomas, the same type of apartment without roommates may be rented out for Php10,000 a month. In Lian, a 2-bedroom apartment may be rented at Php 3,000 a month, while the average rental rate for a 3-bedroom townhouse in Batangas City is somewhere around Php10,000 a month. The rates for an apartment for rent in Batangas indeed vary, depending on where and what size place you want to rent.