The Philippines Is Perfect for Buyers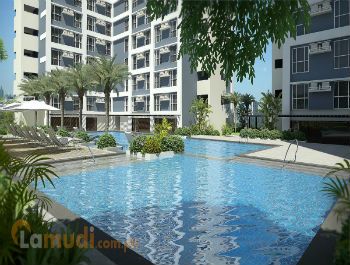 As of 2015, the Philippines has been continuously enjoying over 6% growth across a variety of industries, including the real estate sector. The nation has one of the fastest growing economies in Asia, and has seen a steady rise in investment from domestic and international players. Much of this investment has been focused on the development of infrastructure, which has also had a positive impact on real estate.
Whether as an end-user or as an investor, now is the time to buy properties in the Philippines because of the stable economic climate. In spite of politics, which has never been the country's strongest suit, the past couple of years have seen much emphasis on transparency, and support on local and foreign investments has been unwavering. The real estate business in particular has also been consistent since 2011 with top developers successfully launching projects from mass housing to luxury properties.
In spite of the disparity between demand and supply, much opportunity is presented to potential buyers from new developments to low interest rates on housing loans. Internationally inspired in terms of design and standards, property types, especially condominiums and apartments are reaching a new level of quality and value for your money. All these create a lucrative environment for property investments that is expected to only appreciate in the next coming years.
Apartments for Sale in the Capital Region
The National Capital Region, more known as Metro Manila, is not only the capital of the Philippines, but also its center of trade and commerce. With a population of around twelve million, it comes as no surprise that many real estate developments are centered here, especially in the employment areas of the Makati Central Business District, Bonifacio Global City, Eastwood City, and Ortigas Center. The average price of apartments for sale in the most popular areas are as follows:
Makati - PHP 138,903.94 per square meter
Taguig - PHP 115,000.00 per square meter
Quezon City - PHP 78,000.00 per square meter
Mandaluyong - PHP 50,000.00 per square meter
Muntinlupa - PHP 25,000.00 per square meter  
Naturally, the more popular the neighborhood, the higher the price. However, prices are still highly dependent on the total size of the apartment, as well as the facilities and amenities available to the residents. The same variation in price can be seen when it comes to flats for rent.
Other Important Locations in the Philippines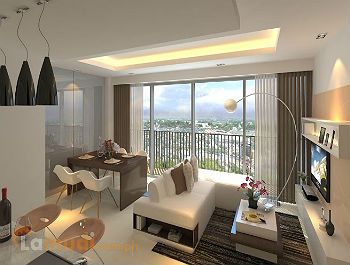 With the continuous progress in the country, as well as the growth in population, urban centers are expanding beyond capital. There are a total of 33 highly urbanized areas in the Philippines, and 17 of them are outside Metro Manila: Baguio City, Cebu City, Davao City, Zamboanga City, General Santos City, Lapu-Lapu City, Cagayan de Oro City, Bacolod City, Mandaue City, Olongapo City, Lucena City, Puerto Princesa, Iloilo City, Tacloban City, Iligan City, Tarlac City, and Angeles City.
Modern infrastructure, better roads, improved urban planning, and an increase in commercial and retail facilities are paving the way for investors to refocus their sights outside the capital. The government as well as private developers are also making sure that areas outside Metro Manila are becoming livable environments by building providing more residential options. For example, in Cavite, the most popular cities are Tagaytay, Imus, and Bacoor where apartments range from PHP 800,000 all the way up to PHP 29 million for two bedrooms. In Visayan cities, such as Cebu and Mandaue, a two-bedroom apartment ranges from approximately PHP 1.5 million to PHP 13.5 million.
There will always be many options when it comes to an apartment for sale in the Philippines. Whether one chooses to buy a unit in the capital or in other progressive and developing cities, the opportunities for finding your new home is endless. There will not be a lack of apartments for sale, especially in the years to come.