The Basic Facts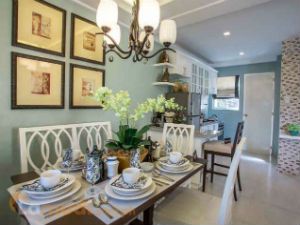 Lying on the southern foothill of the iconic Mayon Volcano, the capital of Albay is not just a tourist destination. It is also one of the fastest growing metropolises in the Philippines. Strategically located between two other major cities and their airports, seaports, railways, and other transportation terminals, the city of Legazpi has been dubbed as the "Gateway to Bicolandia". Politically divided into 70 barangays, it is Bicol Region's center of administration and trade.
A Place to Call Home
Legazpi is the perfect city for families. It has numerous hospitals and schools including the Aquinas University and Bicol University. For recreation and leisure, the city has the Liberty Commercial Center and the Pacific Mall. The waterfront development of Embarcadero de Legazpi not only has retail spaces, restaurants, and a lighthouse, but also one of the two Information Technology (IT) parks in the city.
For those looking for a house and lot for sale in Legazpi City, whether as a permanent or vacation home, the city offers some of the most scenic landscapes in the Philippines. It is close to the waterfalls and black-sand beaches of Albay, the pristine Calaguas Islands of Camarines Norte, and the paradise that is the Caramoan Peninsula tucked away in Camarines Sur.
Residential developments such as Camella Legazpi offer homebuyers excellent options. House and lots range from a land size of 66 to 132 square meters. One can have the choice between two to four bedrooms plus a living area of 40 to 143 square meters. If you prefer to build your own house, a lot for sale in Legazpi City is usually from bank foreclosures or from My Saving Grace Realty & Development Corp. They cost around PHP 324,000 for 180 square meters to PHP 2,700,000 for 450 square meters. Bigger lots are also available.
Legazpi City Real Estate and Developments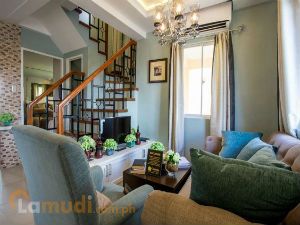 According to the Philippine Statistics Authority, the Bicol Region was the fastest growing economy in 2013. Primarily because of its service sector, Bicol bested the 17 regions including Metro Manila. Albay governor Joey Salceda also attributed the region's growth to tourism, agriculture, real estate, and construction.
Legazpi City in particular is currently facing major developments. The Bicol International Airport is being constructed in a 200-hectare plateau in nearby Daraga, and it will consolidate the city's position as a leading tourism and commercial center. The local government is also planning a 10-hectare reclamation project along Legazpi Boulevard, which is part of a new road network leading to the airport. Investors looking to buy properties in the city should consider this reclaimed area as it is set to accommodate commercial strips, top-class hotels, and Business Process Outsourcing (BPO) offices. A bay view amphitheater, modern hospital, and posh subdivision are also set to be built, making it a stand-alone mixed-use development.
With the progress that Legazpi is seeing, the city is definitely on its way to becoming an economic leader. Residents and investors would be placing themselves in one of the country's most promising cities.