Albay Province Philippines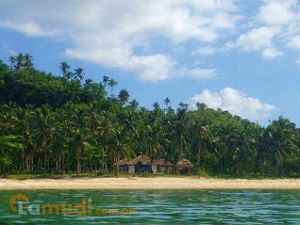 Comprised of 18 municipalities and the three cities of Legazpi, Ligao, and Tabaco, the province of Albay is amongst the smallest, but also the most populous in the country. It is one of the six provinces of the Bicol Region, and it is easily reachable by plane, bus, and train. Scattered in its generally mountainous topography are fertile plains and valleys, dominated by the picturesque Mount Mayon.
A Home for a Quiet Life
Albay caters to those who seek a quiet life in the countryside. Its largely agricultural economy gives the province a laidback air, but its quickly developing metropolis offers the conveniences you will find in any major city: hospitals, schools, universities, hotels, and recreation centers. With its modern infrastructures and serene neighborhoods, the province makes an excellent place to raise a family.
The province is also the perfect location for vacation residences. Aside from the Mayon Volcano, the Cagsawa Ruins, and the luxury resort Misibis Bay, the province holds other must-sees:
the old church of Daraga

the Nag-aso Boiling Lake

the hot springs of Tiwi

the seven-waterfall complex of Busay Falls

the white-sand beaches of Cagraray and Rapu Rapu

the black-sand beaches of Sto. Domingo and Sogod
Whether as a permanent or a vacation home, a house and lot for sale in Albay is an ideal investment. Living in the province offers tranquility and beautiful sceneries. It is also notable to mention that despite the many natural calamities that the Philippines has experienced, the province has maintained zero casualties for 19 years.
A Place of Investment
Geographically located at the center of Bicol with numerous transportation networks, Albay offers a variety of business opportunities. Investors buying properties in the province are sure to enjoy the convenience of accessibility, connectivity, and progress.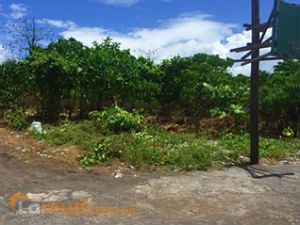 Though largely agricultural, the province is also a center of manufacturing. Almost half of the manufacturing establishments in the Bicol Region are located here. Tiwi and Manito host geothermal energy plants, Camalig has a cement factory, Daraga houses a pulp and paper company, and Legazpi boasts of an oil company and large coconut oil milling plants.
The province also has four ports and an international airport being constructed in Daraga, strengthening its position as Bicol's gateway and principal transshipment point. These facilities, all favorable to economic growth, place the province at the center of trade. This is why many investors are acquiring properties in the province. A lot for sale in Albay for example, can range from 180 square meters to 276 hectares to accommodate anything from farming to commercial, industrial, and manufacturing purposes.
With its strategic location, flourishing manufacturing industry, current developments, plus sound disaster mitigation programs that are recognized nationally and internationally, Albay is an attractive location to those seeking to invest in real estate in the country.