760 sqm Ayala Greenfield Estates Lot in Calamba Laguna with Golf Share For Sale
Ayala Greenfield Estates, Maunong, Calamba, Laguna Milagrosa (Tulo), Calamba
Description
Ayala Greenfield Estates or AGE is a 500-hectare golf and residential development at the foothills of Mt. Makiling with 360-degree views of Laguna, Laguna Bay, Mt. Makiling, Batangas, Tagaytay Ridges and Makati Skyline. 350 hectares are allocated for the residential and golf components while the 150-hectare parcel adjacent to SLEX will be the future commercial development.
Once the commercial area along South Luzon Expressway is completed, going to and from Ayala Greenfield Estates will only be 45 minutes away (from Makati). Just take Ayala Greenfield Estates exit from SLEX!
What makes Ayala Greenfield Estates distinct?
Upscale, exclusive and low dense neighborhood with lot cut of at least 450 sqm
Signature Ayala Land Premier touch with lots of parks and open space. All utilities are underground
Hyper-amenitized Clubhouse and Multi-purpose field
18-hole Championship Golf Course. All lots come with FREE MEMBERSHIP
The signature views of Mt Makiling, Laguna de Bay, Makati Skyline & Tagaytay Ridges
Ayala Greenfield Estates is actually Calamba's crown jewel and by far the most picturesque residential development of Ayala Land Premier!
Details
Subdivision name
Ayala Greenfield Estates
Block and Lot
Block 1 Lot 2
Available from
30/04/2026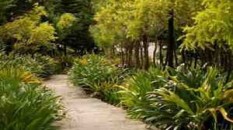 About the project
Ayala Greenfield Estates: A First-Class Residential Community in Milagrosa, Calamba
About Ayala Greenfield Estates by Ayala Land Premier
Ayala Greenfield Estates is Ayala Land Premier's first development in Calamba highlands, nestled in lush landscapes and tucked away from a frenetic city. This community promises a one-of-a-kind mountains...
Similar Properties
Residential Lots with Golf Share For Sale in Calamba Laguna
Milagrosa (Tulo), Calamba
View Info
Ayala Greenfield Estates-Residential Lots For Sale Located in Calamba, Laguna
Milagrosa (Tulo), Calamba
View Info
Prime Residential Lots with Golf Share For Sale in Ayala Greenfield Estate
Calamba, 4027 Laguna Milagrosa (Tulo), Calamba
View Info
View More Listing
FIND PROPERTIES IN OTHER LOCATIONS